Last night the Mississauga Arts Council (MAC) celebrated exceptional artists in the city at the 2014 MARTY awards at the Living Arts Centre.
"The MARTYs are a celebration of the arts in all their forms in Mississauga," said Bohdan Shulakewych, President of the Mississauga Arts Council. "All our nominees showed exceptional creativity and tonight we celebrated the best of Missisauga's talent."
Each category honours an emerging and established artist, all winners receive a cash prize of $1,000 and recognition at the MARTY's award ceremony. Special awards are also presented to individuals who have nurtured the development of arts in Mississauga.
Here are the 2014 MARTY winners:
Visual Arts:

Emerging: Amanda Baron
Established: Irene Monique Salehi

Media Arts

Emerging: Nick Name
Established: Michael Kennedy

Performing Arts Group

Emerging: Ballroom Babies
Established:Clarkson Music Theatre

Media Arts

Emerging: Nick Name
Established: Michael Kennedy

Performing Arts

Emerging: Frank Anthony
Established: Carol McCartney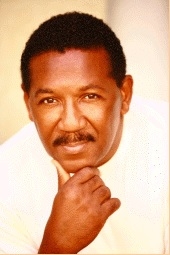 There was a keynote speech offered by Ernie Singleton, a legendary record producer and CEO of Singleton Entertainment. He offered advice to new and established artists on growing and improving their careers, and the importance of community arts organizations in launching superstars. Singleton has over 140 gold and platinum sales records. He has been instrumental in launching the careers of artists such as Mary J. Blige, Bone Thugs-N-Harmony and New Edition. He has also helped cultivate the careers of Sean "Diddy" Combs, Prince, Madonna and many more.