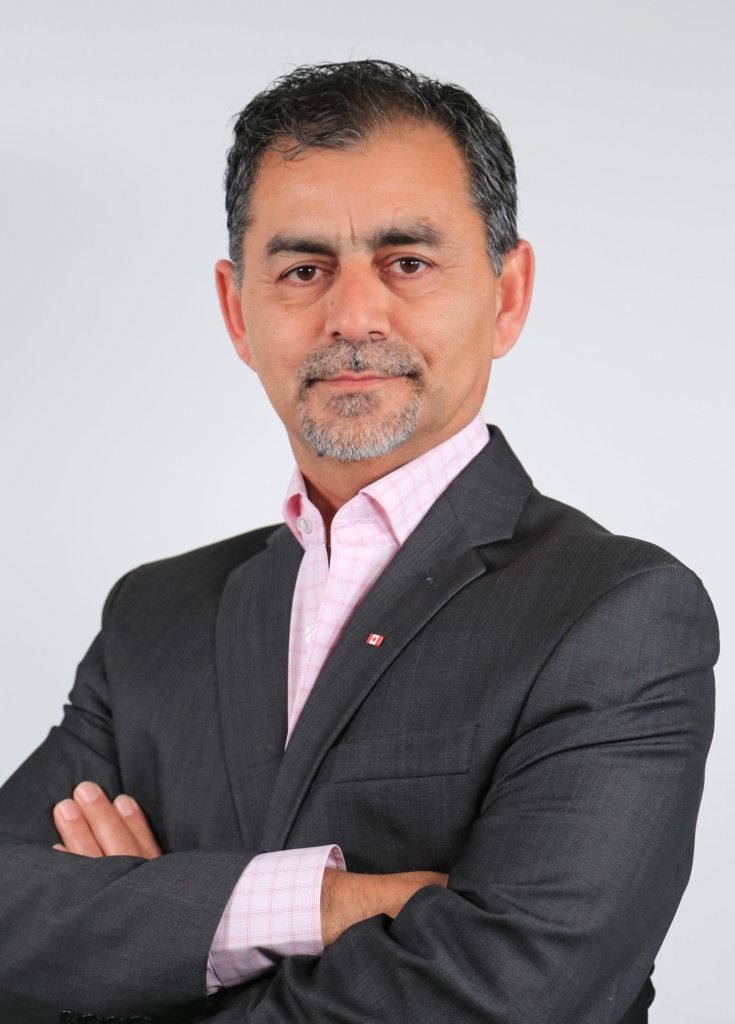 Arshad Mahmood is a financial industry professional with a passion for languages, arts, culture and volunteerism. He was trained as an international executive with a multinational financial institution and has served in capacities ranging from branch manager to vice president and ultimately at the COO level in Pakistan, Spain, UK, USA, South America and Canada.
After 11 years of outstanding service with Royal Bank of Canada, he launched his own mortgage brokerage business together with his colleague Viera Kononenkova, where they have helped hundreds of families buy their dream homes.
Arshad's passion for media made him the anchor of Breakfast Show at Pakistan Television where he reached millions of households in 53 countries live via satellite. He hosted the flagship talk show Studio One with Arshad Mahmood at TV One Canada for two seasons, and makes frequent appearances as political analyst on local television.
Arshad has been a Mississauga resident since he moved to Canada and holds Ward 4 very near and dear to his heart—he bought his first house in the Mississauga Valley neighbourhood.
His vision to convert Mississauga's City Centre into a thriving community, tourist destination and cultural, social and commercial hub of Mississauga inspired him to start Mosaic Festival in 2006, which saw the evolution of Civic Square into Celebration Square, the largest such place in the GTA inviting millions of visitors to the city centre of Mississauga. The festival and square have come to create opportunities for hundreds of artists and add millions of dollars to the local economy. Arshad also spearheads the Rock the Coliseum independent music festival and the MISAFF film festival, engaging hundreds of local artists and volunteers each year. Arshad has successfully raised substantial amounts in corporate funding and government grants to be used for community benefits for many of his community projects focusing on youth, seniors, and art and culture.
Ward 4 residents, says Arshad, have many priorities just like residents of any other ward, such as the value of their properties, the levy and use of their property taxes, infrastructure and its replacement or renovation costs, and above all, where the funds would come from and who would finance these projects. The residents are concerned about community safety and would prefer clear and enhanced signage, more pedestrian crossings and crosswalks in high-density areas, and the continuation of basic services such as snow removal and garbage collection.
The unique high-density downtown and city centre that houses one of the largest retail operations in the region also suffers from high vehicular traffic congestion and bottlenecks during the holiday season as well as during events at Celebration Square, especially when major roads like Burnhamthorpe Road pass right through it. The current structure doesn't allow much for pedestrians who cross the road from the south side either to go to Celebration Square or to the Square One shopping mall. We need to rethink our strategy for the core downtown and make sure that the downtown works for the local residents as much as it does for the visitors. We need a more pedestrian-friendly downtown with fewer vehicles. We can learn from many other cities in the world and apply innovative ways to create a more environmentally friendly downtown, featuring small family-operated businesses, shops and roadside cafes. We must promote the creation of a downtown community and use Celebration Square as an anchor point, leveraging our cultural and ethnic diversity.
Arshad was an active participant and supporter of the Cultural Master Plan and the Downtown 21 project which aim to create a modern, convenient and citizen-friendly downtown core which will be the social, cultural and commercial centre of this sixth-largest Canadian city.
His desire to contribute to the community and to serve the new immigrants to Canada inspired him to accept the Region of Peel's request to represent Mississauga on the Committee for Development of New to Canada web portal, which has since been guiding newcomers in settling down in Peel Region.
Having served as the associate director on Canadian National Exhibition and being a lifetime member of CNEA, Arshad opted to support the local art scene by joining the board of the Art Gallery of Mississauga. He has served as the director, vice president and eventually as president of the board of directors of AGM. Under his leadership, the AGM adopted an updated vision and a mission statement that matches the objectives of a modern art gallery in a thriving city. The AGM also approved a new independent building project under Arshad's leadership.
Arshad's passion for volunteerism and his hard work for the communities he lives in has won him the Mayor Hazel McCallion Volunteer of the Year Award in 2012 and Queen Elizabeth Diamond Jubilee Medal in 2013. He was also shortlisted for the Top 25 Canadian Immigrant Award in 2010.
You can contact Arshad Mahmood via:
Email: [email protected]
Phone: 416-388-9596