Words by James Tonin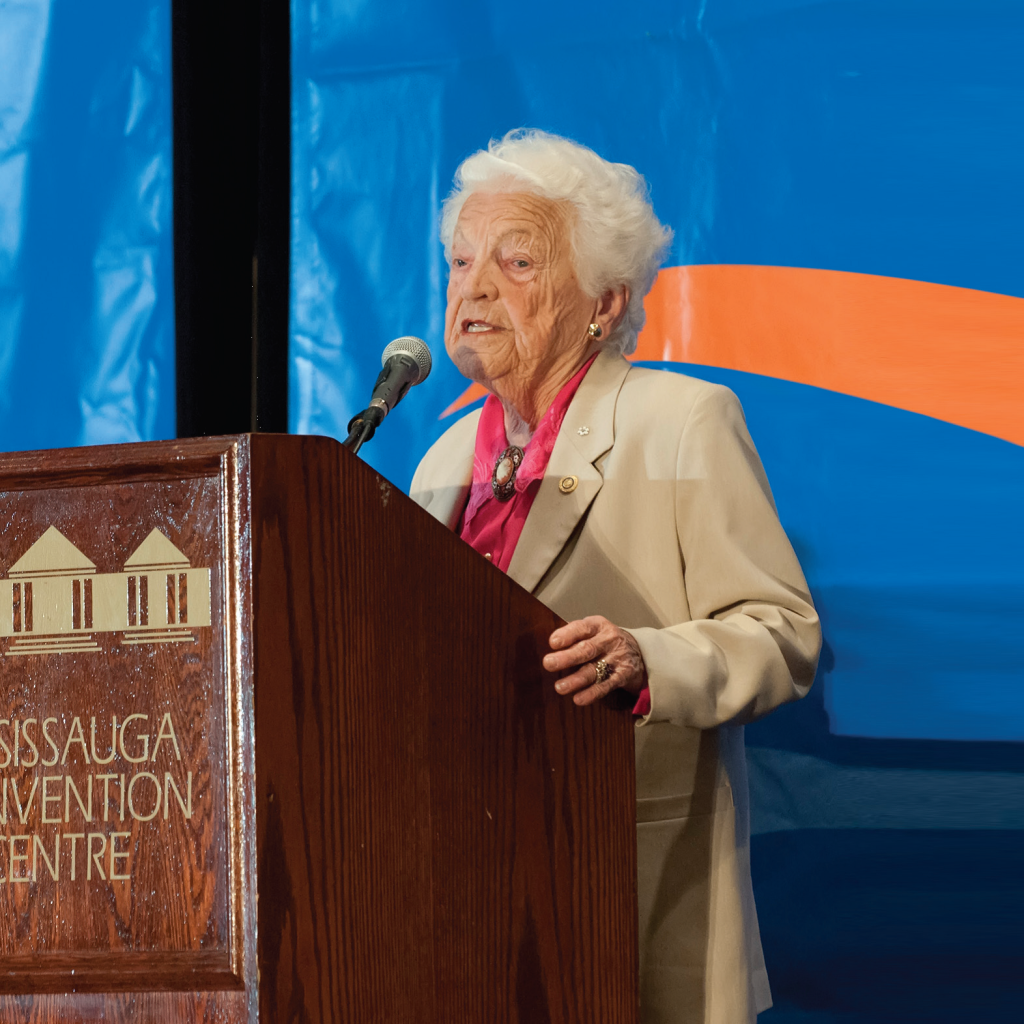 "In the beginning, my ambition was to transform what was essentially a bedroom community of Toronto into a city with an economic base where people could live, work, play, be educated and entertained."
With those words, Mississauga Mayor Hazel McCallion summarized a mandate that began when she took office over 36 years ago. With the long-time mayor's service coming to an end later this year, the whole city has its eye to the future. Looking back on how far Mississauga has come during McCallion's tenure, it's fair to say that she has made major progress towards her goal. Even so, Mississauga still has work to do to shed its reputation as a Toronto suburb or "edge city" and emerge as a world-class city in its own right.
When McCallion first sat in the mayor's chair in 1978, Mississauga had a population of about 280,000. Today, it approaches 800,000. Managing that kind of explosive growth is no easy task. By and large, Mississauga grew "out" as opposed to "up." Suburban sprawl and the problems that come with it were the inevitable result. Traffic congestion is a quotidian fact of life as vehicle volumes exceed road capacities. Walkability and accessibility are reduced as the city limits cast an ever-expanding net. However, in recent years, urban planning best practices have undergone a major paradigm shift—one which could light the path to a better tomorrow for Mississauga.
Today, "smart growth" has become a buzzword in municipal development circles the world over, and "smart cities" are emerging as the wave of the future. While there is no universally accepted definition of a "smart city," they do share some common features. Diversification and innovation drive economic development. Creative and cultural capital are crucial assets. Upward growth and mixed-use commercial space are leveraged as strategies for neutralizing suburban sprawl.
Mass transit improves accessibility and reduces reliance on personal vehicles, improving quality of life and keeping environmental
impact in check.
Is Mississauga successfully applying these principles? How can they be used more effectively to guide the city's continuing transition from a bedroom community into a thriving city with standalone merits?
To read the full article, pick up a copy of our March/April issue at any one of your local libraries, or check us out online.