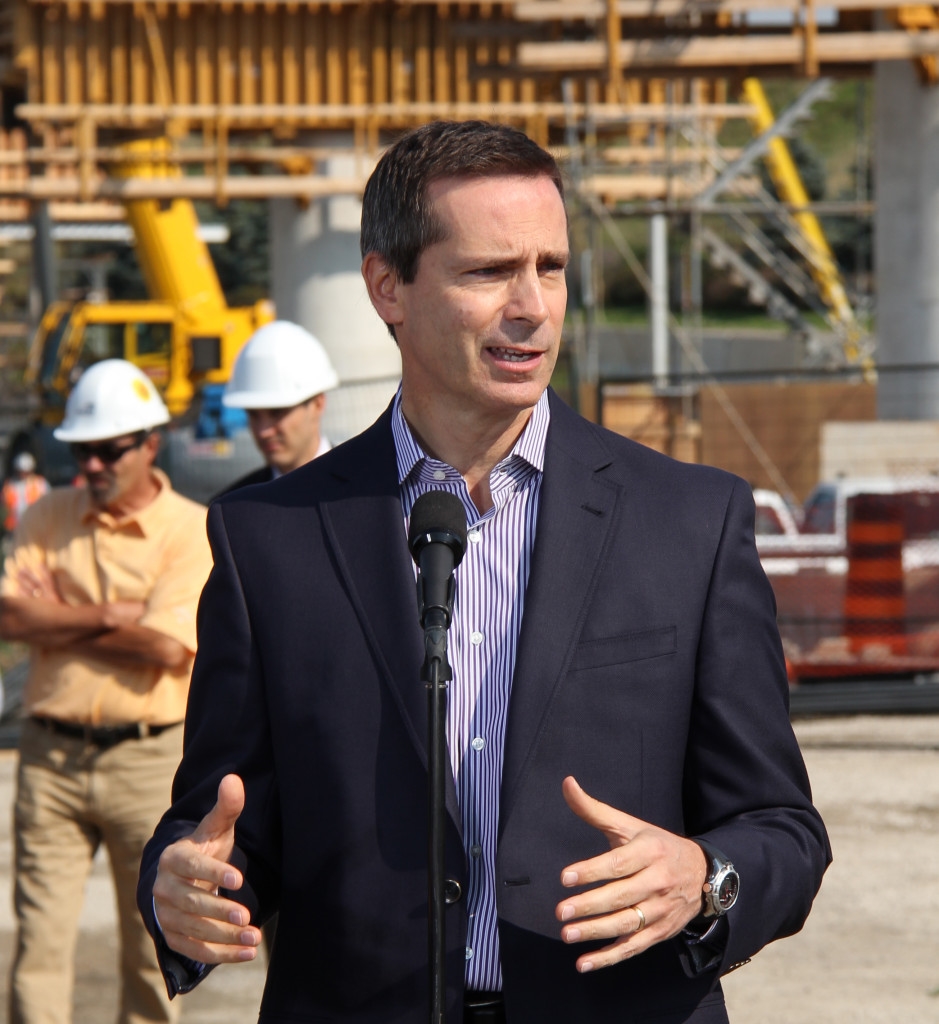 On September 17, Premier Dalton McGuinty visited the first part to be built of the new Air Rail Link between Pearson International Airport and Union Station in downtown Toronto. Construction is well underway— it's expected to be in service for the Toronto 2015 Pan/Parapan American Games. The route will run 25 kilometres, and it also connects with the Kitchener GO Transit line.
Anyone who commutes into Toronto knows that congestion is only getting worse, so overall, this sounds very good. It's better for the environment, will create jobs (1,200) and strengthen the economy. But what of the effect on Mississauga businesses?
Certainly the rail link will be convenient if you're going into downtown Toronto, but won't local hotels, restaurants, and transportation services suffer as a result of its bypassing Mississaug
When asked about the consequences for Mississauga, Premier McGuinty stated that "I think you have to take the larger point of view and recognize the tremendous net benefit to the region."
QUICK FACTS
• Currently, 5 million people make the trip from Pearson to Toronto. The Air Rail Link is expected to remove over a million car trips from the roads within its first year.
• A commute between Pearson and Union will only take 25 minutes, with trains leaving from both destinations every 15 minutes.
• The vehicles are diesel-run and can be converted to electric.