A fresh perspective for Ward 4.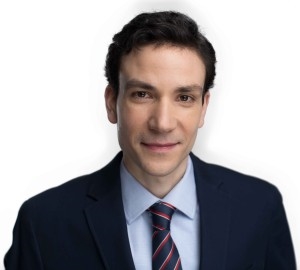 As a student at the University of Toronto, John worked summers as a carpenter to help put himself through school.
"My father taught me the value of a trade," said John. "My summers were spent working with him on construction sites across Mississauga, contributing to the building of our great city. By working to help pay for my own education, I learned that there is no replacement for hard work and it is that work ethic that I intend to bring to City Hall as your new councillor."
John grew up in and remains a resident of Mississauga, living in a neighbourhood where long-time neighbours are counted as friends.
His recent campaign office grand opening was jam-packed with many of those friends and neighbours—as well as some real star power from the world of politics and sport—who were ready to pitch in and help him on the campaign trail over the next few weeks.
Kitchener Mayor Berry Vrbanovic, an invitee, threw his support behind Kovac. Said Vrbanovic, "I applaud [John], as a second generation Croatian-Canadian, for deciding to enter the race and build upon not only the democratic traditions that brought our families to this country but also the amazing diversity that makes our cities and our country a great place to live."
Added former Canadian heavyweight boxing champion and legend George Chuvalo: "He is the kind of guy we want in politics, a leader and a fighter. He is the kind of guy who returns phone calls, simple enough. Just by doing that, he puts himself in a special class. I am going to make sure that all the people know that I am behind him one hundred percent!"
As one of the youngest registered candidates, John brings a fresh new perspective to the race that is connecting well with residents at the door.
Former Mayor of Hamilton Bob Bratina was in attendance as was long-time friend and former Mississauga MP Albina Guarnieri.
"I have known John since he was knee-high to a grasshopper, so I know that he has the important connections to be a superior representative of Ward 4," said Guarnieri. "He has got a connection, head and heart and his heart is connected to the community."
Those connections come in part from his past work as a political aide to a local Member of Provincial Parliament. In managing his constituency office, Kovac attended to the needs of local residents, offering expert advice and prompt service while treating each person who contacted the office for assistance with equal respect.
Through his community involvement, Kovac has heard from local residents that their priorities include maintaining community safety and high standards for our public services. "As your councillor, I will fight for the long-overdue new fire station and emergency services to be built in the city centre and ensure continued monitoring of streets, parks and playgrounds to ensure their safety."
At the same time, residents want their councillor to ensure that core municipal services such as parks, road repairs, garbage collection and public transportation are maintained so that Mississauga can continue being a world-class city in which to live, work and raise a family.
"Our city needs property taxes to maintain the services that make Mississauga a great place to live," said Kovac. "At the same time, taxpayers have the right to know that their money is being spent wisely and efficiently, on services that matter to them. As your councillor, I promise to do just that."
 You can contact John via:
Phone: 905-279-7777
Email: [email protected]
Facebook: VoteJohnKovac
Twitter: @votejohnkovac
Website: johnkovac.ca