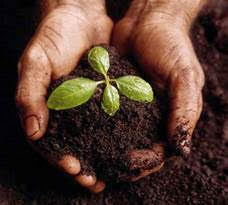 On March 7, you're invited to the Port Credit Library for the unveiling of its new Seed Library.
Why Have a Seed Library?
As traditional libraries encourage mass literacy, seed libraries teach seed and food literacy. By putting seeds back into the hands of the people, seed libraries:
Empower
Seed libraries reduce barriers to accessing seeds and resources necessary to grow and enjoy healthy food.
Educate
Seed Libraries reintroduce the culture of seed saving and the concept of the commons. They reconnect us to the natural world, increase awareness and respect for seed farming, and where our food comes from.
Conserve
Seed libraries preserve traditional crops and culture by growing and encouraging seed diversity, ensuring that the seeds of history are an integral part of a just and sustainable future.
During the event, you'll have the chance to meet representatives from The Credit Vallery Horticultural Society, Credit Valley Conservation, Mississauga Master Gardeners, Cloverleaf Garden Club and the City of Mississauga's Environment Division. Visitors will also have an opportunity to attend workshops presented by local organizations:
11:00-11:30 a.m.
Free gardening advice from the experts
11:00 a.m.-noon
Ecosource presents Jump Start Your Garden: Starting Your Own Seedlings at Home
11:00 a.m.-noon
Riverwood Conservancy presents a Seed Planting Demonstration
1:30-2:00 p.m.
Unveiling Ceremony
Port Credit Library
20 Lakeshore Rd. E.
905-615-4835