Words by Chris Carriere

"Mississauga has yet to emerge as a cultural force; creative people don't see a reason to stay here."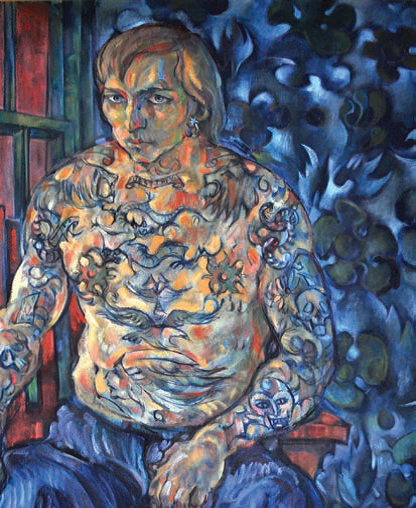 I've been having this conversation for years, and now I'm having it with Michael Spaziani, Mississauga architect, community activist and frequent Spirit of the City collaborator.
"I'll admit I had that view of Mississauga, and I've lived here 24 years. Early in my career, I was offered work on the Square One project, but I was a Toronto snob. I wanted to work with [famed architect] Jack Diamond. And I did."
In a nutshell, Mississauga's population has grown by more than 450 percent since 1971. Despite affluence and prosperity, it is not attractive to professional artists and creatives, who, if born here, are quickly drawn into the vortex of Toronto—or more recently, to Hamilton which offers a plethora of affordable space and housing.
Michael Spaziani's admission of Toronto snobbery encapsulates the mindset of native creatives who leave, and established ones who don't come at all: that this is a bedroom community for settling down, raising a family and having a lawn. If you want to mingle with top talent, look elsewhere.
It's a catch-22: to attract and keep artists, writers, designers, journalists, ad firms, musicians, dancers, performers, critics, galleries and events, you need creative epicentres, exciting spaces where ideas intersect and projects are born. Culture attracts culture.
"Mississauga is a victim of its own success, in some ways," says Spaziani. "It's just beginning to recycle its buildings, and the buildings it's recycling are 1970s warehouses that have lost their use. Nothing similar to the lofts of Toronto or Hamilton. There's a lack of the kind of space artists want—cool and cheap. Some would say the more rundown it is, the better."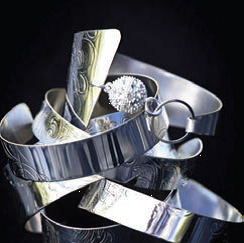 Canada's sixth-largest city is also one of its youngest. It's a new kind of growth, nonexistent before the second half of the 20th century, and moving in only two directions: upward, but mostly outward.
Tim Jones is the president and CEO of Artscape, a Toronto-based organization that works with communities and private enterprises to build live/work spaces that "make space for creativity and transform communities." He points out that neighbourhoods in Toronto are not static; they're constantly rising to prominence, falling into disrepair and being revitalized. Toronto is also over 200 years old.
Fifteen years ago, Artscape began work in an economically flagging Queen West area. "We bought an old warehouse building and converted it into a 32-unit live/work space; it was the first legally zoned artist live/work space in Toronto," says Jones. "Since then, there's been a massive influx of over 10,000 people. Today, there are more than 100 galleries in the area. There are offices and caf?s, and close to 20 percent of residents are employed in creative industries. A small number of catalysts can provoke a huge change in short period of time."
Artscape calls this practice "creative placemaking," and nothing like it has ever happened in Mississauga. Why would it? We're a young city that just finished building our neighbourhoods.
The paradox is that a true creative explosion results in gentrification. That's the SoHo effect, and the memorable neighbour- hoods it cultivates are as desirable for cities as they are unlivable for artists.
"Artists move into an area, bringing energy, opening up galleries, creating graffiti, building a social scene," says Jones. "A critical mass of creative people attracts caf?s and specialty retail. And then artists are priced out of the neighbourhoods they have enlivened."
Jones thinks of creative people not as passive victims, but as powerful actors that move about and till the economic soil of cities. As the last of Mississauga's vacant space is developed and we move into the second phase of our evolution, decision-makers will need to find ways of retrofitting suburbia. Creative placemaking could be one answer.
A few years ago, Artscape was consulted on a Mississauga project. Michael Spaziani has been instrumental in Arms2Arts, the movement to preserve and convert into an artistic live/work space the Small Arms Building at Dixie and Lakeshore, where local women produced rifles and sten guns during the Second World War.
"The project was on nobody's radar," says Spaziani. "Before it came up, we saw Mississauga artists practicing out of their basements, isolated from their colleagues; never in a concentrated area.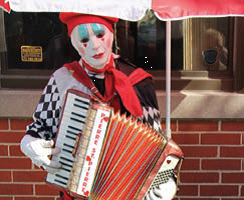 "Then the Small Arms Building came to the Heritage Advisory Committee for permission to tear it down. Myself and others, in particular Bob Cutmore, whose mother and aunts worked in the building, and Jim Tovey, head of the ratepayers association at the time, put together a team and pressured the City to do a study on the building."
The team secured a heritage designation in time to save the building, but not soon enough to stop demolition crews from ripping out the plumbing, heating and fire alarms.
That's obstacle one. Obstacle two was an improperly set up board not legally allowed to receive private funds. Spaziani and co. are rectifying that now. Obstacle three is "funder fatigue."
"The wealth of Mississauga really participated in the construction of the Living Arts Centre building," says Spaziani. "What we started to hear back was, 'We've already done our part for arts and culture. It's right there. Why should we do anything more?'"
But the Living Arts Centre was not designed as a grassroots venue for local artists. Huge glass windows stare down at City Hall. There are artist workspaces, but they close at night. Getting artists to keep business hours is like making teenagers keep their rooms clean—seemingly a small ask, but nobody in the history of the Western world has made it happen.
"It's almost so pristine and perfect that artists didn't feel comfortable," says Spaziani. "They were going to a few other small studio spaces outside of Mississauga."
He envisions the completed Small Arms Building with a 24-hour buzz, affordable quarters for artists-in-residence, commerce (coffee shop, gift shop) to offset some running costs, and venue spaces for festivals, music events and art shows.
In the next few months, Spaziani hopes a new board will be selected and begin fundraising. He imagines being able to eventually offer lease agreements to artists. If you feel so inclined, type "Dixie and Lakeshore" into Google Maps and go to Street View. Take a look at all the underutilized lots around the area, and try to see what he sees.
Spaziani hopes for a surge of creative energy like the one seen in Galt, now a part of Cambridge. Only 10 years ago, he says, it was a "rundown, sleepy haven for drug dealers," but now it's been transformed into a hotspot of galleries, events and caf?s by the University of Waterloo's new School of Architecture. And so it's possible that the Arms2Arts project could spark the first cultural incubator and cluster in Mississauga.
But one creative cluster does not a creative culture make. Mississauga is not like Galt. It doesn't have dense pockets of old or dilapidated buildings begging for "revitalization."
And the truth is that many, probably most, of Mississauga's 700,000-plus residents don't care about "culture" as narrowly defined in this article—a synonym for institutionally acknowledged fine art and professional art criticism.
"I was involved in the strategic plan consultation," says Spaziani, "asking people what they like about Mississauga, where they want it to go, how they want it to change. Often, the answer was: don't change a thing! I've got my yard, new libraries, new schools. Don't bother me with ideas about intensification, urbanization, rundown buildings and creative classes!"
And, he says, many businesses choose to locate here specifically because it is not like Toronto's upscale neighbourhoods. Rent is cheap and parking is plentiful.
What we do have is a dedicated cadre of artists and professionals, pushing against structural and social barriers. When I asked Tim Jones; his advice was to work from the bottom up. Focus on possible microcosms, not the impossible system.
"We work from the ground up, not just with the artists but with other people in the community, people who are interested. How do the numbers really break out? Is it just a few cranky people who don't want anything to change and a silent majority waiting to be engaged? If you think on a meta scale, it seems impossible. But if there's a powerful vision, that's what drives things forward."
My interpretation: get Arms2Arts done, then ask what's next.
After all, you win them over with success, as event planner Vikas Kohli says. If art and culture is a nebula of loosely connected nodes that include visual art, literature, performing arts and cultural events, the latter is where this city has begun to find its footing, and Kohli is one of the people you can thank for that.
This past year, his Monster Rock Orchestra helped Port Credit's Waterfront Festival achieve a record 45,000 attendees. His Bollywood Monster Mashup, held in Celebration Square, topped out at 25,000 attendees and received write-ups in the Toronto Star, CP24, CBC Radio One, citynews.ca, and dozens of smaller local and ethnocentric publications. It's the largest, fastest-growing, and (some have said) best-run South Asian music festival in the GTA.
"You can't complain that people are leaving Mississauga if there are no cool things happening in Mississauga," Vikas says. "You can always add new events, new community festivals. But we have to start pushing harder and expecting more from what we can deliver to our audiences."
His formula? Manage events professionally. Keep to schedule and minimize dead air. Hire world-class performers. Create a program that appeals to both young and old. Make use of what we have by fusing cultural elements, like ancient Chinese instruments jamming on Bollywood songs.
But even with a proven track record, his Bollywood Monster Mashup struggled to secure funding. Recent success has put an end to that. "The revenue generated by world-class events indicates that arts spending is not risky if executed professionally," says Vikas.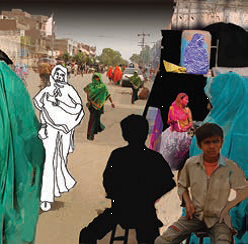 "The Ontario Ministry of Culture and Tourism's TREIM (total return economic impact model) shows that Bollywood Monster Mashup 3 generated over $2,062,855 in incremental GDP for the region."
Culture equals tourism money. Culture equals attracting highly skilled and educated professionals. Culture equals livable and lively communities. And even if none of that were true, there's an old and corny concept called civic pride, often ignored because it's difficult and a little embarrassing to articulate.
People are rightfully glad they live in Mississauga, grateful for low taxes and safety, lawns and swimming pools. But how do you keep a community together? How do you convince at least some of the best and brightest to stay to mentor the next generation? How do you, as Michael Spaziani once put it in this magazine, transform a two-note city into a symphony?
How do you create a city that people aren't just happy to live in, but proud to be from?
You do it one step at a time. For a hundred years. And then another hundred. Believe it or not, these little ventures are the foundation of the unimaginable.
Do you think Mississauga can become a cultural force? I asked Tim Jones.
"I absolutely do. If you work in interesting areas, and on catalytic projects, amazing things will happen."