Words by Tara Pepper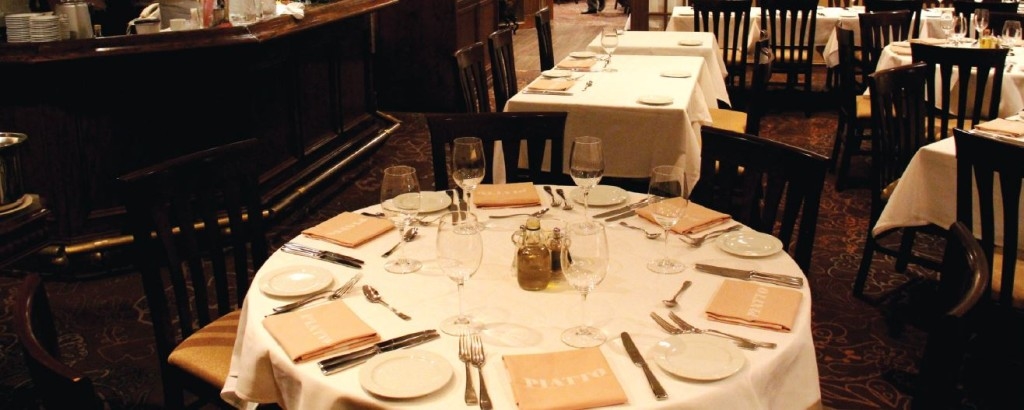 Bobby and I had not been to Piatto in many years, although it's almost around the corner from our home. We decided one night that we should give it another try, and I'm so happy we did!
Piatto is located on Dundas Street West just east of Erin Mills Parkway. We were greeted immediately when we entered and shown to a lovely table in one of the many little rooms that make up the space.
The vibe of the place was great: comfy and cozy with a lovely ambiance. We settled in with excitement for what was in store. We decided to start with vodka martinis ($9); Bobby's with olives and mine with a twist of lemon. Very refreshing. So, what to have with those? Oysters, of course! Vodka and oysters is a match made in heaven, if you ask me. The Conway Royale Oysters from New Brunswick (6 for $15) were fresh and briny and served with an excellent mignonette sauce. What a treat!
It was hard to decide what to order after that taste sensation. A blackboard was placed alongside our table that listed all of Piatto's specials. I decided on the lobster and filet of beef special; Bobby opted for the lamb shank special. To match our mains, I chose a 2009 Castello di Neive Barbaresco ($58) a light and very flavourful wine.
As if the oyster appetizers weren't enough, I had shrimp ($15) saut?ed with oyster mushrooms, sambuca and cream. Oh my! I remember loving it the last time we were here, and my memory was absolutely correct. It was incredibly decadent and delicious. The shrimp and mushrooms were covered in a very creamy sauce with the subtle licorice sweetness of sambuca; it was truly spectacular. I could have stopped right there and would definitely go back just for this dish and a loaf of bread to soak up all the rich sauce.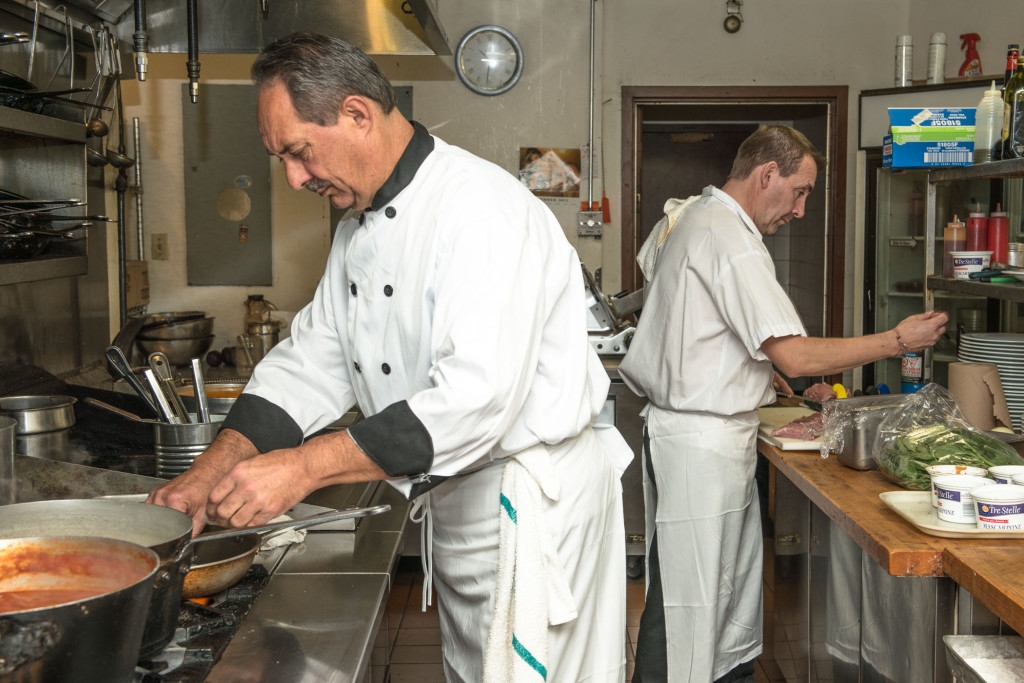 Bobby opted for grilled seafood ($15): shrimp, scallops and calamari in a fresh tomato olive sauce. The dish was perfectly executed with plump, juicy and slightly charred grilled seafood, surrounded by a mildly spicy sauce, plus spinach and pitted kalamata olives with flavours that jumped right out at you! Our server, Michel, spent time with us describing how they cooked the calamari to such an excellent consistency; that's a hard thing to do. Another wonderful dish.
Back to our mains. The lobster and filet of beef special ($37) was great; the lobster was flavourful and tender, and the steak was exactly medium rare, the way I like it. It was served with a very good peppercorn sauce that was just spicy enough, along with crispy grilled veggies and rice to soak up all the flavours.
Bobby's lamb shank special ($25) was amazing: braised meat with a wonderful texture that fell from the bone with no effort, covered with a thick and rich sauce that made his lips sticky—that's exactly how lamb shanks should be cooked. They were very accommodating when Bobby asked to substitute penne all' arrabbiata for the polenta that was supposed to come with it. The pasta was al dente and the sauce had onions that were still crispy, adding texture, a great fresh pop and just enough to make your taste buds stand up and pay attention! Bobby thoroughly enjoyed his meal.
Michel was great and really took care of us during dinner. The service was excellent and made the evening special. We saved just enough room to share a dessert because I didn't want to disappoint you.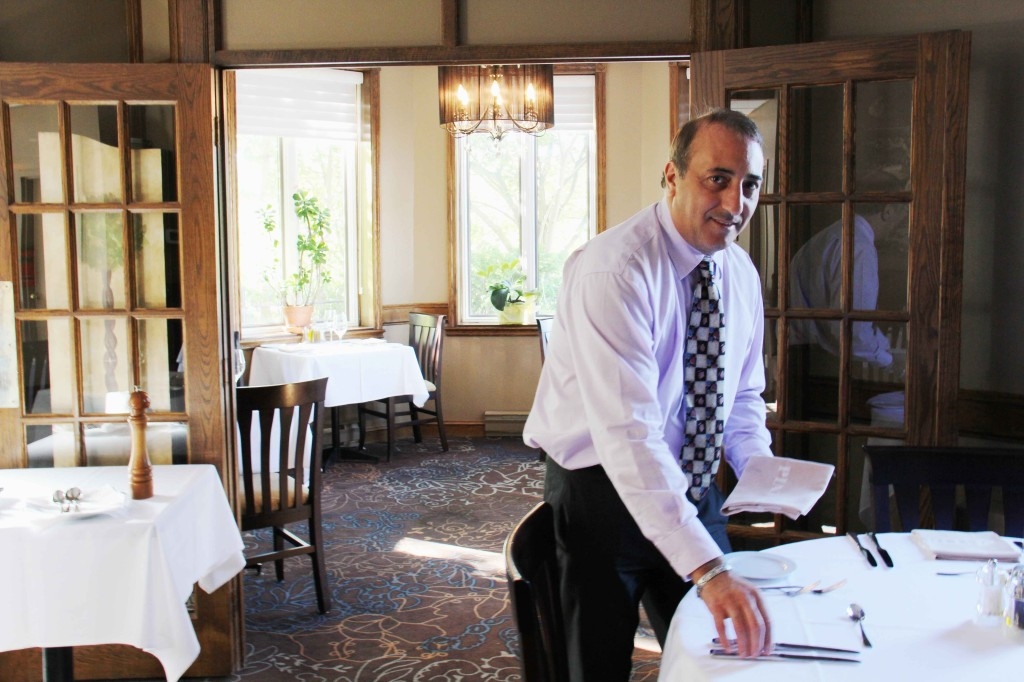 The limoncello tiramisu was impossibly light, airy, sweet and tart; it was magnificently delicious. We paired it with a creamy cappuccino and were thoroughly content.
It's very difficult to find a restaurant that can hit the mark on all courses—usually hitting only one is amazing. Piatto, however, did it right for us on everything we ordered. It was wonderful!
So why not try a place you haven't been to in a very long time? Hopefully you'll be as spectacularly surprised as we were and will have a fantastic meal. Just head to Piatto—you'll be glad you did!
Piatto
1646 Dundas St. W.
905-896-9111
piatto.ca