Studio 89, a brand new cafe that opened its doors on March 1, 2014 in Mississauga, isn't your average cafe. Located at Tomken and Eglinton, they offer fair trade, organic, bird-friendly and rainforest certified coffee.
The result of a natural progression of a local non-profit, YTGA (Youth Troopers for Global Awareness), Studio 89 is focussed on their "artademic" resource centre and youth programming, which conveniently is located on the second floor.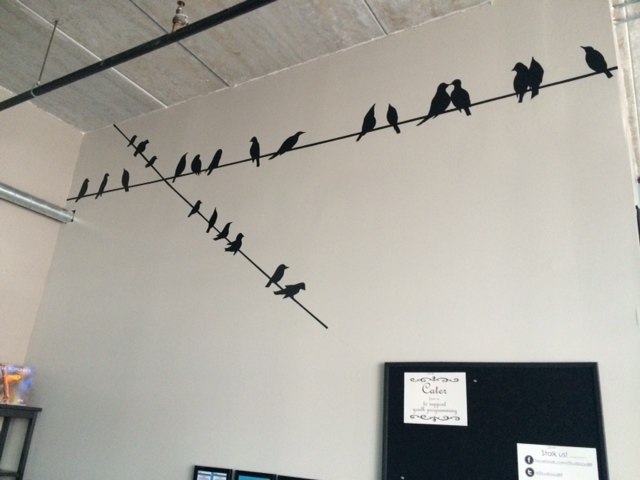 Relying on the generosity of the community to help get this non-profit off the ground, there were a number of pieces donated, including large flat screen TVs, couches, artwork (including a huge infographic that appears on the wall explaining their model) among others.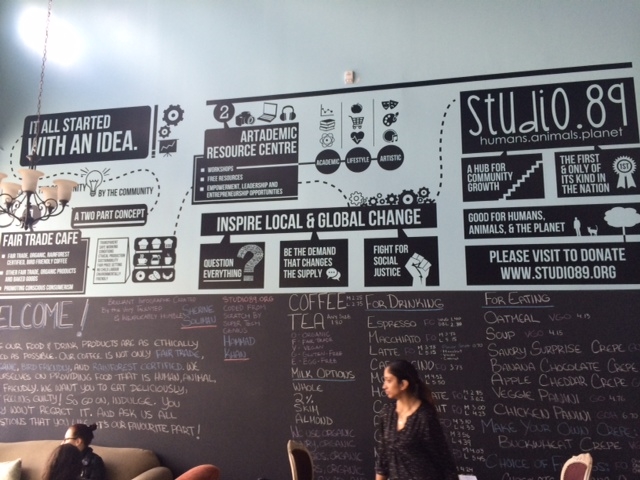 Zehra Abbas started Youth Troopers for Global Awareness in 2006 and she's been working diligently on behalf of social justice campaigns. Studio 89 is an extension of this and it's truly a community-centric atmosphere.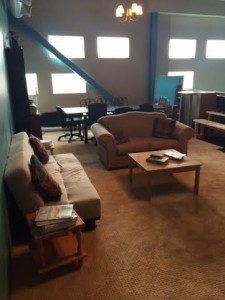 Upstairs, there's a great, open space that's open to the public for a variety of events, including movie screenings, music lessons, a place to socialize, do homework, attend a variety of workshops and more.
Downstairs, in the cafe, there's great, healthy food options, magazines, board games and a comfortable, inviting space.
The best way to summarize Studio 89 is below:
Check out studio89.org and head on over for a great cup of coffee, a very inviting atmosphere and to support our community.