Caveman Workout
This prehistoric workout is built around five-day cycles of weightlifting supersets performed over a six-week period. It boosts both your strength and flexibility while building muscle and burning fat. Best of all, it doesn't put you in the path of stampeding
mastodon.
Aerial Yoga
If you've ever wished you could boost your core strength and flexibility while floating, aerial yoga is your dream come true. This 21st-century form of yoga takes enlightenment to a whole new level, with traditional poses performed on aerial hammocks suspended from the ceiling.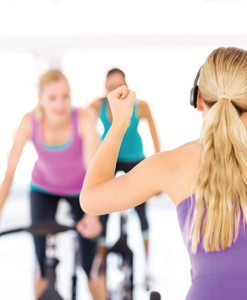 SoulCycle
A big hit in New York and California, SoulCycle combines indoor cycling with motivational inspiration. Instructors shower students with positive affirmations as they push themselves to the limit. It's been described as a "cardio dance party" and "spiritual journey." Who says gyms are soulless?
Dry Land Surfing
Can't swim? Hate water? No problem! Dry land surfing teaches balance and coordination while strengthening core and leg muscles. Do some digging and you can even find studios retrofitted with sand, beach scenery and surf music! Now you can hang ten in the middle of the southern Ontario winter.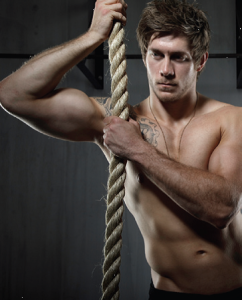 Power Ropes
Want to whip, wave and slam your way to improved upper body and arm strength? Give heavy rope training a try! These timed-interval exercises target different muscle groups in your arms, all while delivering a strong dose of cardio.