You've probably seen by now that Erin Mills Town Centre is undergoing a massive $100-million renovation—its first since it opened back in 1989.
With this renovation comes the expected sleek facelift, and part of that is the removal of the clock tower. While some of us are sure to miss it, in its place is a new and impressive icon—a huge glass sphere 283 feet in circumference! Shaped like the earth with lines for longitude and latitude, the sphere will pierce through the roof to the centre court area, and provide a great wash of natural light in combination with the new clerestory windows.
Now, check out the view from inside this project as it's being completed, with these exclusive photos. Erin Mills Marketing Director Francesca Bourr? led our intrepid editor and rather curious photographer Mike Douglas on a tour. He donned a hard hat, harness, safety boots and sunglasses and climbed up to the top of the sphere to take some stunning photos of the city. Have a look!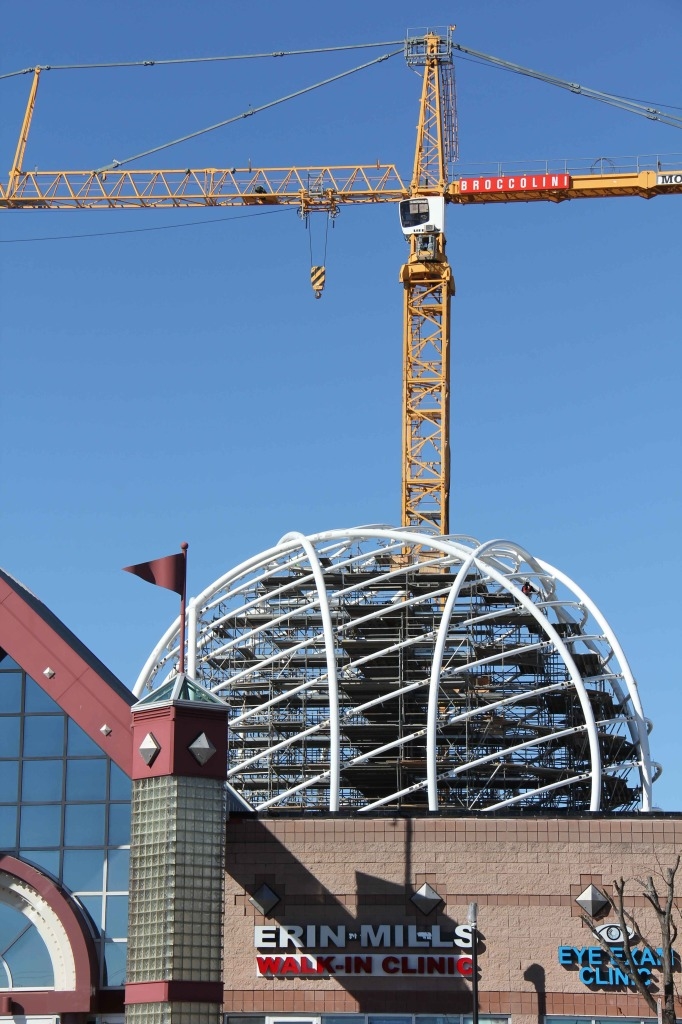 You can see the full photo album on Facebook!