They say competition is healthy, but is it really the best way
to decide the fate of our local landmarks?
Words by Michael Spaziani
Competition — A contest between rivals, according to Merriam-Webster.
It seems odd to me that city sites should be considered battlegrounds for rivals. That, however, has never stopped architects from setting aside all business in favour of proving that their ideas for this world are far superior to any other big thinker in their field. The attraction is so powerful in fact that competitors will often risk large amounts of time and resources for what amounts to a token honorarium to place in the finals. The glory of winning is real and often catapults the designer into international prominence.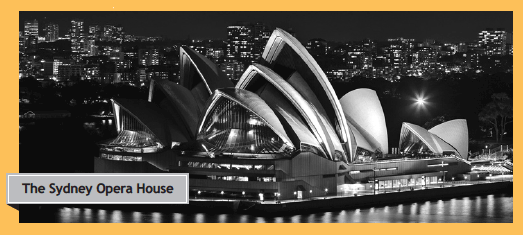 You may be familiar with some of the more celebrated architectural competitions: The Sydney Opera House by J?rn Utzon, Toronto City Hall by Viljo Revell, The Royal Ontario Museum by Daniel Liebeskind, The White House by James Hoban, The Eiffel Tower in Paris by Gustave Eiffel, The Crystal Palace by Joseph Paxton, and The Guggenheim Bilbao Museum by Frank Gehry, to name just a few.
Closer to home we have Mississauga City Hall by Kirkland and Jones, and the Absolute Condominium Towers by Yansong Ma.
To be clear, the above list includes both open and closed competitions. An open competition is offered to anyone who agrees to a registration fee and meets certain professional criteria. Toronto City Hall, for example, attracted 500 participants from around the world. The Bastille Opera House in Paris attracted over 700 competitors. In contrast the Bilbao Museum was a closed competition offered only to three architects based on their history of work.
Does a competition guarantee a successful outcome? The results are mixed. The Royal Ontario Museum is a perfect example of such ambivalence. The public has at times been both outraged and seduced by it. Perhaps that is the only consistent response to such bombastic monuments. Love and hate. Liebeskind hung his whole thesis on the concept of a crystal. In my mind a crystal is translucent, suggesting luminosity, growth in the sense of accretion of layers, geometrically facetted in a fairly predictable and mathematical manner and beautifully natural like a diamond.
The clunky opaque pile at Bloor and University has none of these attributes in my view. Perhaps the interior function of the building helps us to appreciate the concept? Nope. Its even worse on this level. Try to stuff a dinosaur into a triangular solid. Yet it still brings a smile to my face when I see it sticking into the Bloor streetscape. Such audacity! Such inanity! Liebeskind lovers will cite the public outcry when the Eiffel Tower was built in Paris. All great architecture creates pain, they cry. I am sure that delight would be a more widely embraced public outcome.
Then there is the Bilbao Museum in Spain. It is heralded as an incredibly successful symbol of that city's rebirth. It is clearly well received. The Basques have warmly received the benefits it brings to the region with increased tourism. No one has ever tried to bomb it.
The "Bilbao Effect" as it is known usually connotes the warm afterglow of creating a similar civic icon. I have to admit that the Absolute Towers in Mississauga are having that effect on me. I really like them. I predict that they will create a tourism boost for Mississauga in time. Of the 92 international entries, Yansong Ma prevailed with his vision. The relatively unknown architect proved that it is not a requirement to be a star-architect to win these competitions. While we are still not clear what his vision was, other than to be striking, sensuous and awesome, the building has acquired the connotation of a curvaceous female torso akin to Marilyn Monroe. In a more general sense it celebrates the female, an appropriate nod to Mississauga's leadership.
But the Bilbao Effect does not always produce the desired results. In Sheffield, England they built the National Centre for Popular Music (NCPM), which opened in 1999. After one year in operation it went bankrupt. Today it functions as Hallam University's Student Union building. Where Bilbao had created an eightfold increase in tourism, NCPM saw a reduction of about the same magnitude.
What can we learn from this? It appears that creating striking buildings alone does not guarantee a successful urban outcome. The true lesson from Bilbao is that many factors contributed to the rebirth of that city. Those elements included multi-level government and private support, a new Metro subway designed by Foster and Partners, a new airport terminal and river bridge by Santiago Calatrava, a new railway station, and a new music hall. All of these new facilities when combined, conspired to make Bilbao a huge success.
Let's look at our own backyard now. We have had a history of two successful design competitions, Mississauga City Hall in 1986 and the Absolute Condominium in 2006. The first was publicly sponsored and the second was privately sponsored. The first attracted 246 submissions and the latter 92. Both are considered successful with the usual detractors still moaning about various shortcomings.
With a belief that good things will flow from competitions, Mississauga Council has recently adopted a policy that recommends architectural competitions be held for important building and open space sites throughout the city. While those sites have not yet been selected the concept is being reviewed by staff to frame the process.
I think creating an inventory of candidate sites would be a great starting point. City Centre has a host of potential sites. If one considers my last article about focal points one could imagine a trio of tall unique buildings framing the district around city hall. As a counterpoint to Marilyn there could be a western tower on Burnhamthorpe. To anchor the Living Arts district there could be another marking the area north of city hall. If you imagine the public space linking these towers as another focus for excellent design, one begins to see an emerging city with a unique Mississauga expression, achieving the very best urban design possible.