MississaugaLife fashionista Robin Keeler and Erin Mills Town Centre team up to help a career couple discover their personal style.
Words by Kristy Elik. Photography by Joel Robertson
As summer's end nears and we begin to anticipate the chilly autumn and winter months, it's time to take stock of our closets—eliminating outdated pieces and adding a few key items that are both on trend and on budget.
It's a task many people, especially men, find confusing and challenging.
To help guide you through the steps, MississaugaLife has teamed up with expert fashion consultant Robin Keeler and the stores of Erin Mills Town Centre to give a Mississauga career couple some insight into how to select classic wardrobe items that not only look and feel fantastic, but will transition easily from work to weekend and fit into their budget.
"It's all about sensible wardrobe planning," explains Robin, whose extensive career portfolio includes many years as Fashion Director at a major GTA shopping centre, "and helping others find their own personal style.
By carefully laying a proper foundation with a few classic pivotal pieces and building from there, it becomes easy, and most importantly, fun, to update with a few smart choices each season."
Expert advice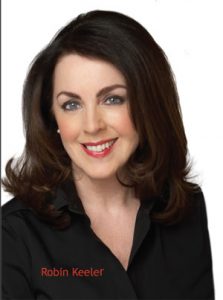 Although Robin's guidance varies from client to client, her fashion philosophy is identical for anyone frustrated and confused by ever-changing trends or shopping without a goal in mind.
"I recommend first establishing a foundation of about 10 essential elements that work well together to create numerous outfit combinations. This can be enough on its own, or depending on your budget, can serve as a great foundation to build on," she says.
After your basic wardrobe is established, then you can shop the trends, Robin explains.
"Trendy items energize and add newness to what you already own," she cautions, "but they should never be allowed to victimize the wearer."
The finishing touch
What about hair and makeup?
"When you're looking for an update in hair and makeup, a change is welcome—but not a radical change," stresses Robin.
"Hair should complement face shape and lifestyle and the overall look should strive for harmony. Makeup needs to add polish. Every woman looks good in makeup, but she must find the right way to play up her features while allowing her true self to come through," she says.
A shopper's dream
"Erin Mills Town Centre is perfect for Carlee and Will because the stores there offer forward fashion, plus classic essentials at a variety of price points," says Robin. "They can spend within their price range and still get 'the look'."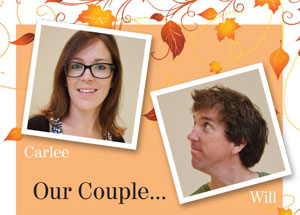 Meet busy career couple Will and Carlee. The pair met four years ago (Will is from Australia and Carlee hails from Canada) while teaching English in Korea.
After backpacking around Vietnam and Thailand together, Will and Carlee got married last August and are the proud owners of a home in south Mississauga… and a poodle pug with a mohawk named Sydney.
Carlee's story
According to Carlee, who teaches at a nearby private school, her current personal fashion style is far from the stereotype of a stuffy teacher.
"I wear lots of colour to work," she explains. "I find the kids are more energized when I'm dressed in prints." However, there is one fashion rule Carlee sticks to without fail.
"I'm completely anti-branding and labels," she vows. "Kids are so impressionable."
When it comes to hair and makeup, Carlee says she only wears "a little bit of eye shadow and lipstick, just for emphasis. My hair has natural curl so I just let it go or put it up in a ponytail."
When it comes to choosing an outfit, Carlee says she'd like to find something that will transition easily to date nights with Will.
"Will works in the city," she explains. "I'd like to be able to just hop on the GO train after school to meet him for dinner."
Will's story
"I really don't shop very often," explains Will, who commutes via GO train to his job downtown Toronto at a media company. "It's usually only when Carlee makes me."
His workplace dress code is business casual, so Will's daily uniform consists of a nice pair of jeans and a dress shirt, but he's welcome to new ideas.
Standing at 6'3", with an impressive size 13 feet, Will says he does sometimes need to spend extra time finding the proper fit when he's looking for pants and especially shirts.
"Sleeve lengths can be a problem," he laughs.
And as far as man grooming? Metrosexual he's not. In fact, "Carlee cuts my hair," Will admits.