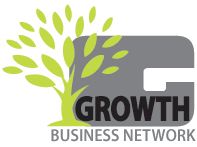 At the Living Arts Centre, Mississauga's Growth Business Network will host their first annual Health, Wellness, Beauty Show and Sale. The show will feature over 35 exhibitors offering various health and wellness services in the community—just in time for the hectic holiday season! The event will be in the Staging Room.
Participating vendors include a range of services from health and wellness to beauty and cosmetics, including By the Lake Massage Therapy and Wellness Centre, The Urban Monk, Ancient Wisdom for Women (Dr. Aleksandra Berndl, former consultant at York University on health and wellness, promoting natural face lifting therapy), Inspire Cosmetics, plus other vendors offering skincare products, jewellery and other accessories. There will also be giveaways, draws and demonstrations, and some vendors will showcase unique gift ideas.
Valerie Rose, Show Producer and Business Development Officer for Growth Business Network says, "It's an opportunity for attendees with an interest in starting their own health and wellness home-based business; they can gather information on how to proceed directly from some of the businesses in attendance."
Admission is only $5 at the door, or you can get in free with donation of a canned food item or an unwrapped toy to be donated to the Salvation Army of Peel.
Good health is everything, and this show will provide a great opportunity to learn more!
Living Arts Centre
4141 Living Arts Drive
905-306-6000
livingartscentre.ca