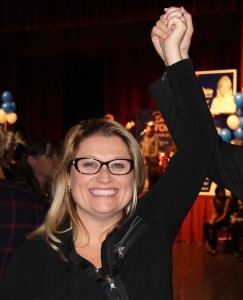 One of the most surprised election winners in Mississauga on Monday night was Karen Ras in the city's southwest Ward 2. Ras won the closest contest of the night by 453 votes over Sue Shanly, a well-known ratepayer leader.
Ras attributed her win to the nearly 1,000 kilometres she walked going door to door in the city's smallest ward. Her campaign platform promised a common-sense approach to development and change in a community that has largely resisted both. Ras offered a balanced approach, perhaps influenced by her commitment to business and the environment as past Chair of the Mississauga Board of Trade and sitting Vice-Chair of the Credit Valley Conservation Foundation.
Former Ward 2 Councillor Pat Mullin decided to move on after 29 years of service, to investigate becoming the next Chair of the Region of Peel.