Every week, we'll be bringing you top picks for virtually anything in the city! These reviews are from real reviewers on Yelp—these people know what they're talking about. From the best brunch spots to great hair salons, you name it, we got it! Want to see something featured? Comment below or tweet us @mississaugalife with our pal, @YelpGTA!
Now without further ado and in no particular order, we bring you the best pasta spots in the city!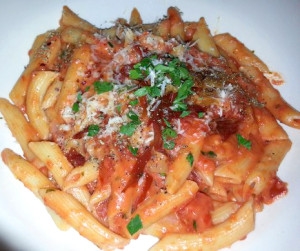 Mondello Ristorante
127 Queen St. S.
905-819-1727
I have had the gnocchi in past, and was tempted to have it again, but instead had the carbonara. Portion was big enough that I got a small take home package, so I get to have it again (good thing, because I want more!)." — Christine T.
(Penne a la vodka photo courtesy of Yelper David L.)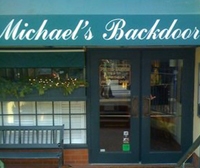 Michael's Back Door
1715 Lakeshore Rd. W.
905-822-5751
"The homemade pasta fagioli soup was between good and great and a main course of veal spezzatino with mushrooms and angel hair could not have been better." — Bill L.
(Exterior photo courtesy of Yelper Ian O.)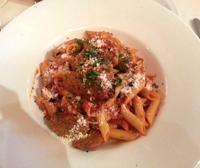 Aielli Ristorante
286B Lakeshore Rd. E.
905-278-2183
"I opted for the Penne Arrabiatta, Penne pasta topped with a course tomato sauce and grilled Italian sausage. The dish was quite simple and pretty much as good as pasta and tomato sauce gets." — Ehsan F.
(Penne arrabiata photo courtesy of Yelper Ehsan F.)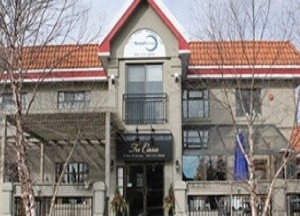 Tu Casa Fine Dining
1107 Lorne Park Rd.
905-271-9898

"Mum had the linguine pescatore, which had tons of seafood (no skimping here!) and some of the biggest mussels and tastiest scallops I'd ever seen. I had the pasta special, fettucini with veal, white wine sauce, peppers, and butternut squash. Pasta was cooked perfectly across the board, everything was well seasoned, and food arrived quickly." — Georgia F.
(Exterior photo courtesy of Yelper Kris U.)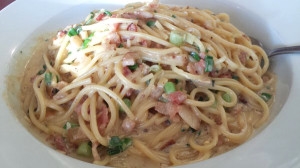 Andiamo Pasta Plus
135 Queen St. S.
905-826-4904

"My family is absolutely addicted to this place! We eat here all the time because I do not know of any other place in Mississauga where you can find that much food, that tasty, so affordable! Over 30 pasta selections :)" — Kanieka B.
(Photo courtesy of Yelper Thao H.)

---
The MississaugaLife Hot Picks section is powered by Yelp and is compiled by Yelp Greater Toronto Community Manager Kris U! Check out other awesome Greater Toronto businesses OR find out what awesome events are coming up near you! To download the FREE Yelp mobile app on your smartphone, visit m.yelp.ca! See You On Yelp (SYOY)!