Every week, we'll be bringing you top picks for virtually anything in the city! These reviews are from real reviewers on Yelp—these people know what they're talking about. From the best brunch spots to great hair salons, you name it, we got it! Want to see something featured? Comment below or tweet us @mississaugalife with our pal, @YelpGTA.
Now without further ado and in no particular order, we bring you the best pho in the city!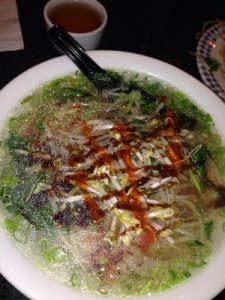 Pho Big Bowl
2655 Liruma Dr.
905-855-8829
"It's a small joint with traditional decor (nicer than a lot of other pho places) The staff seems a bit shy but they are friendly. The pho broth  is so flavourful and the portions are big. What more can you ask for?"- Britany S.

Shrimp pho photo courtesy of Yelper Britany S.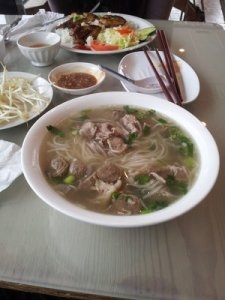 Pho Pho Pho
1135 Derry Rd.
905-461-1717
"Love this place. Mainly because the staff is friendly, a rare quality in Asian restaurants. Pho is good. I usually have rare and well done beef. I have tried rice with pork and chicken. The meat is flavor full."- Angad S. 
Rare beef and beef balls pho photo courtesy of Yelper Angad S.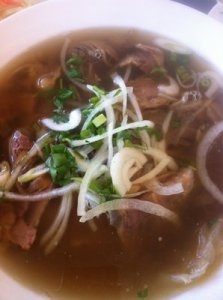 Lotus Island Vietnamese Eatery
1381 Lakeshore Rd. E. Unit 1
905-990-3689
"A good selection of thai/viet food. Huge quantities! I always have enough for dinner and lunch the next day. Even their "small" soup comes  in this giant bowl and is enough for 3 people."- Jane J.
A1 special photo courtesy of Yelper Joe C.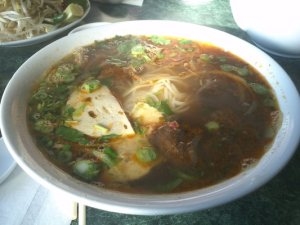 Golden Turtle-Pho Rua Vang Restaurant
325 Central Pkwy. W.
905-279-2454
"I ordered a small bowl of beef pho #102, my boyfriend ordered a large bowl of #102, and we ordered the deep fried spring rolls on the side. All were delicious, the broth was very clean, the beef was tender, fresh, and lacked fat, and the spring rolls were fresh and crunchy."- Barbara D.

Pho bo hue photo courtesy of Yelper Alex Y. 
Pho Hung
1195 Dundas St. E.
905-275-8588
"What I really liked about this place was the amount of meat and noodles the give you.  I would say that the food portion is 20% bigger than other pho places for the same size and the meat is around 20-25% more."- Bernie C.
Extra large pho photo courtesy of Yelper SW. 
---
The MississaugaLife Hot Picks section is powered by Yelp and is compiled by Yelp Greater Toronto Community Manager Kris U! Check out other awesome Greater Toronto businesses OR find out what awesome events are coming up near you! To download the FREE Yelp mobile app on your smartphone, visit m.yelp.ca! See You On Yelp (SYOY)!