Words by Jay Kana
It's not too often that regular folks like me have the opportunity to combine two things that they love and spread it out over a weekend, unless you love sitting on a couch and watching football or doing yard/house work and sleeping.

In my case, as an amateur musician, playing back-to-back gigs out of town and driving three hours to get there did it for me. In my 23 years of playing/performing, I've only done two out-of-town gigs—both were in Montreal a few years ago, with my 2010 Mazda 3, lots of gear and three other people in the car. It was a "find a semi-comfortable seating position for the next five hours" situation. Not all bad, but not as freeing as a solo drive.
The band I was in had late August gigs in London and Sarnia this year, and with some last-minute luck, I was able to make the trip in a 2015 BMW 228i—so I got my freeing solo drive.
I figured this would be a great pairing: my beloved '98 Fender Lonestar Stratocaster (which has never failed me over hundreds of gigs) and a BMW, the ultimate driving machine. Both have great reputations for consistency and performance.
Packed in the car was:
As seen below:
It's kind of like Tetris—sometimes you have to get creative with different combinations before it all fits perfectly. Somehow I managed to get everything in the car with a huge bass drum riding shotgun for the entire trip. One obstacle: the 228i is a two-door car, which usually limits accessibility to the back seats. Not too bad for people, but much harder when you're trying to cram a drum set in there.
That said, BMW has made it much easier to get in and out of the back seats. And it's done an excellent job of designing a clean, simple and modern dashboard and instrument panel for the driver. Everything is easy to find and operate, and it looks sleek and beautiful.
While I drove the 402 from London to Sarnia I passed a huge wind farm on my left, and the hundreds of blades fluidly rotating gave me further appreciation for the 228i: that drive was smooth and peaceful—it was just what I needed. As part of my long-standing pre-gig ritual, I always make sure to find an hour to myself to mentally prepare for the show and rehearse in my head. I usually do it on the drive to the venue and this time was, by far, the most relaxing. The car was nearly silent. The radio (which, by the way, pumped out tunes with a perfect balance of power, tone and clarity, which I love) was off and the cruise control was set to 110 km/h. There's definitely something to be said about strength in solitude when it's just you and the open road.
Both gigs ended quite late. It was about 3:00 a.m. when I finally got packed up and was ready to drive back to the hotel, but knowing that there's an incredibly comfortable car complete with gorgeous and luxurious red leather seats to take me there… well, it's a good feeling. When your sleep tank is running on empty, the drive home is sometimes the longest road.
While I have no aspirations of being a full-time rock star, this rock 'n' roll/BMW weekend was a great experience all around. So thank you, BMW, for making the journey just as great as the experience.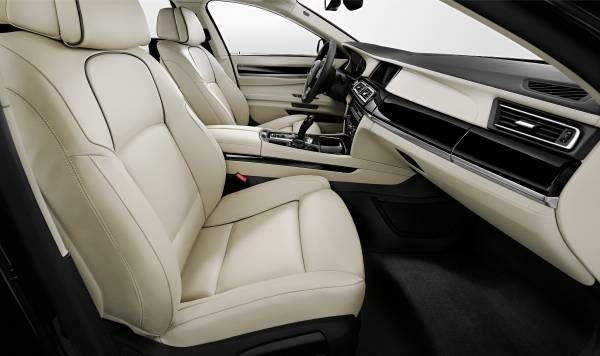 (Photo credits: Wind farm photo by Leaflet. All other photos provided by Jay Kana and BMW.)
Read more of Jay's car reviews!
2015 Mazda CX-5
2015 Nissan Micra SR
Another Letter to My Daily Driver