Words by Jay Kana
Flying under the radar in the hybrid stratosphere is the 2014 Ford C-MAX Energi Plug-In Hybrid. When you hear the word "hybrid" in the auto world, you can't be faulted if your mind automatically floats to the Toyota Prius. There are tons of commercials out there, and there are a lot of them on the road.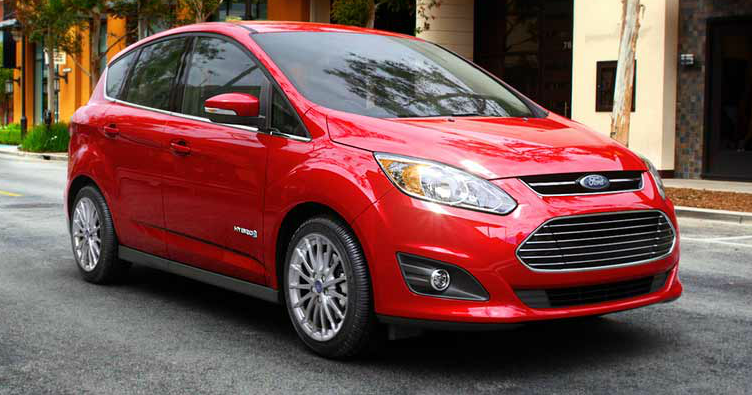 Ford's counter-punch to Toyota is aggressive and smooth. I think Mr. Ali phrased it best by saying "float like a butterfly and sting like a bee."
Starting with the exterior, the C-MAX has a bit of a stocky stance. It's not quite a sedan and it's not quite a traditional CUV—it falls somewhere in between. On Ford Canada's website, it's pegged as "versatility meets practicality" and Ford is bang-on with that. It's got the height to support five adults; realistically, it'll do great with two adults and the 1.9 children, according to Statistics Canada. I got a lot of "What exactly is that?" questions when I brought it home on the first day and I explained that it's a vehicle with its own identity.
It keeps the trapezoid front grill that's on almost all Ford vehicles, the large A pillars and, as my lovely fianc?e says, "a bubbly hatchback."
But for a people-mover, it doesn't have to win any sleekness of the year awards. It does just fine as it is. It also has that cool "kicking motion sensor" to open/close the rear door, which is very handy.
For a non-luxury vehicle, the C-MAX offers an incredibly smooth, soft, yet supportive ride on both city and highway. I'll even go on record and say that it's parallel with my mother's 2012 G37X. There are some pretty nasty speed bumps in the Superstore parking lot in Heartland and I could barely feel them. Same goes for the treacherous stretch on Dixie Road around the 401; the car handled the poor road conditions extremely well. And on the "this is what I'd do if I won the lottery" stretch of Mississauga Road, the ride comfort was astonishing. Also, thanks to the Active Noise Cancelling technology, there's very little road noise in the cabin.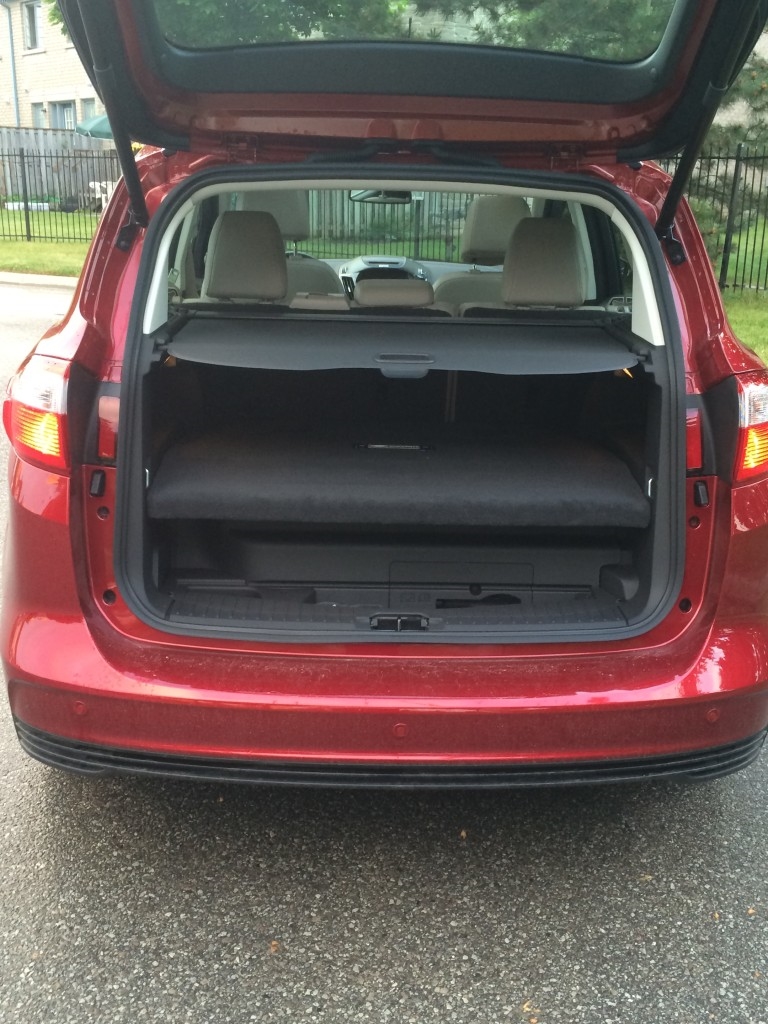 In the trunk, there's very little space due to the huge battery. But hey, since you'll have 1.9 kids in the back seat, you could use the 60/40 split (though I see it more as a 75/25). Either way, you can still fit groceries, a stroller, golf clubs, a guitar, amp, etc., in there with ease.
The car, simply put, is fun to drive. It spits out a whopping 188 horsepower via a 2.0-litre Atkinson cycle I-4 gas engine married to an electronically controlled continuously variable transmission.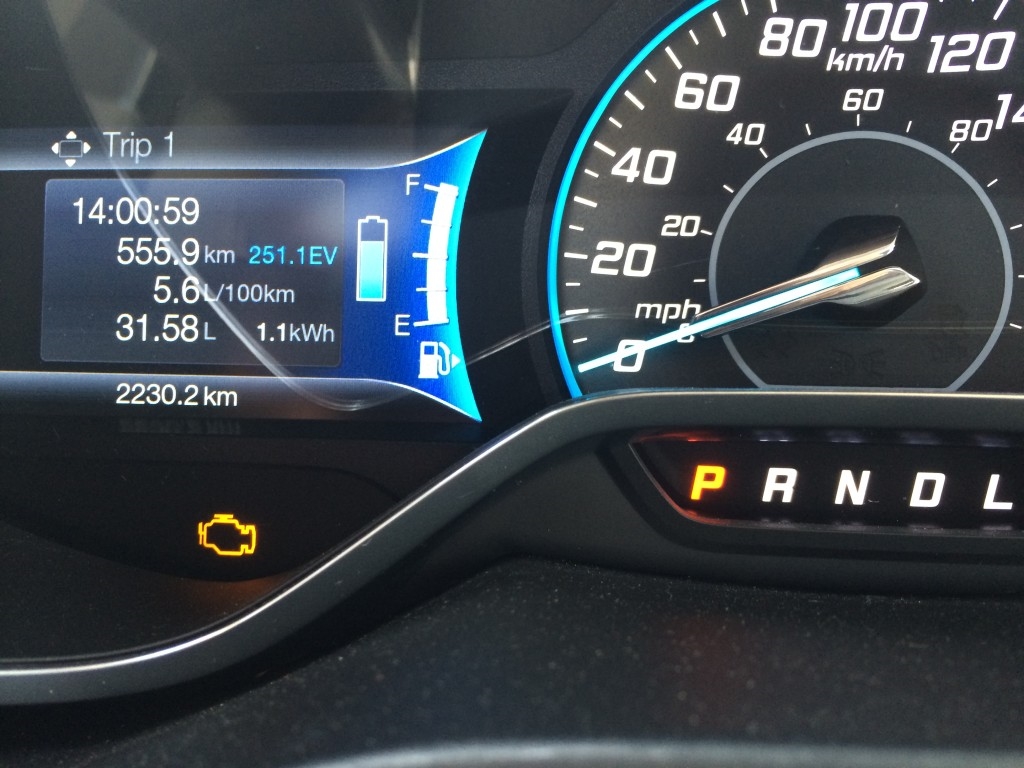 So there's power there when you need it. The battery component is a 7.6 kWh lithium ion that's state of the art and together, there's a rating of 56 mpg city and an "OMG, really?!" 130 mpg highway. You could potentially make it from Mississauga to Montreal and back on a single tank/charge! (Check out the full engine specs here.)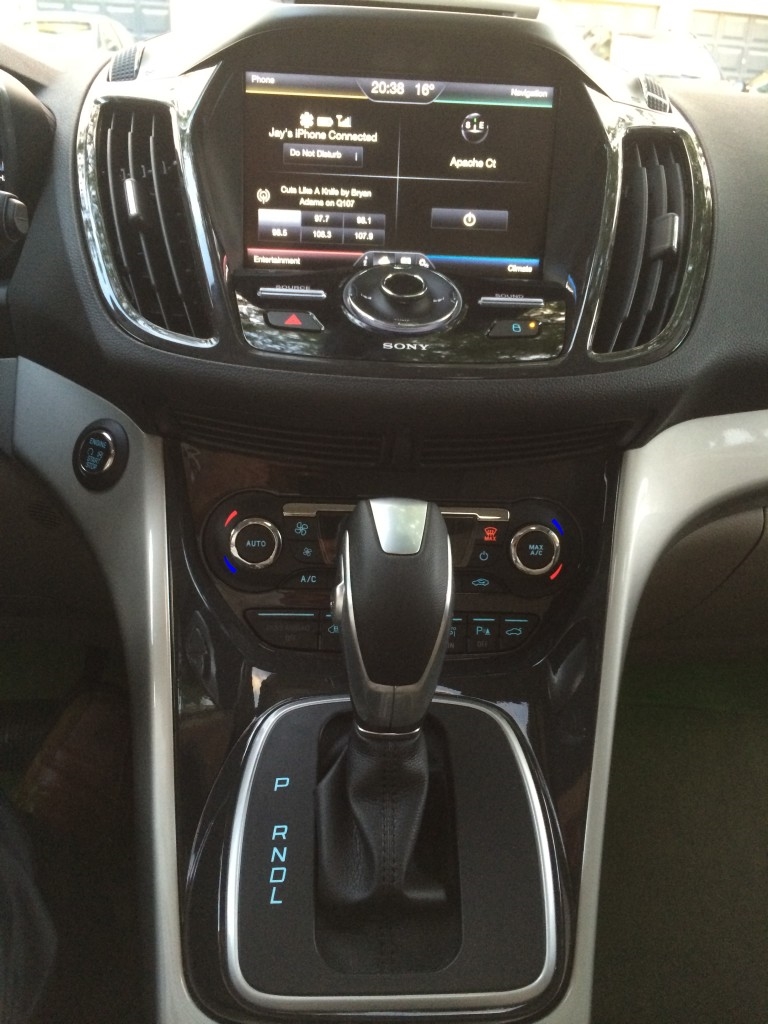 The interior is laid out beautifully with large, colourful graphics on the dashboard. Ford calls it their "SmartGauge" with EcoGuide. Very smart indeed! My favourite piece of technology is the brake coach, where it scores your braking out of 100. The smoother you come to a stop, the better score you receive. And the score is reflective of how much regenerative braking power you achieved. This technology encourages you to become a better driver. There are also a bunch of other easy-to-navigate meters available to see how the car is performing.
So far, I'm batting 1.000 with the SYNC. No issues at all with voice controls, navigation, Bluetooth, phone calls, etc.
The seats are relatively comfortable, though I could've used another inch of thigh support, and finding my unique ideal seating position was a breeze.
The centre console is large, easy to read and operate and elegantly designed. There's even an option to pick your colour for ambient lighting depending on your mood. It's a small, yet personal touch… well done, Ford. There's a great sound system in the C-MAX that made the 5 Man Electrical Band and the band Fuel sound powerful.
Starting the car took some getting used to. For over two decades, I've become accustomed to the turning over of a gasoline-only engine. Only after day three did I settle in to the silent starting of the C-MAX. If I had a job that required me to leave at 5:00 a.m., I'm sure my neighbours would've thanked me for the week I had the car.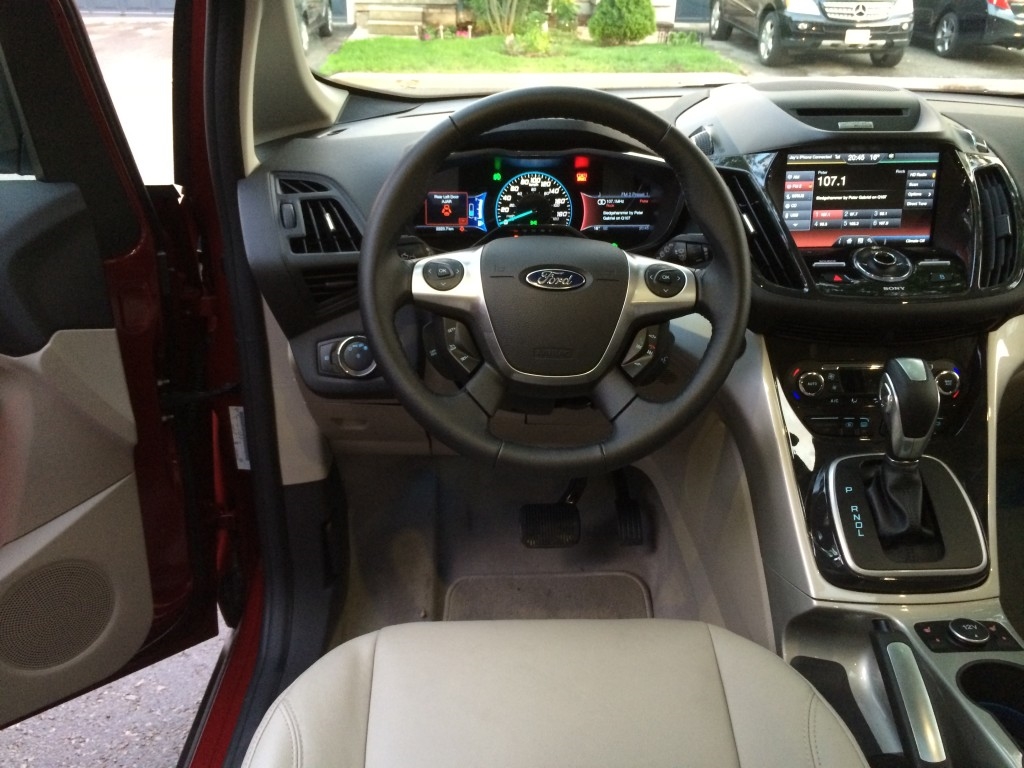 I traveled nearly 600 kilometers and the gas needle barely moved—that alone should be a good enough reason to buy the car! Filling it up with fuel barely scratched the $15 dollar mark and thanks to my brake coach, I returned the car with about an 80 percent charge left on the battery.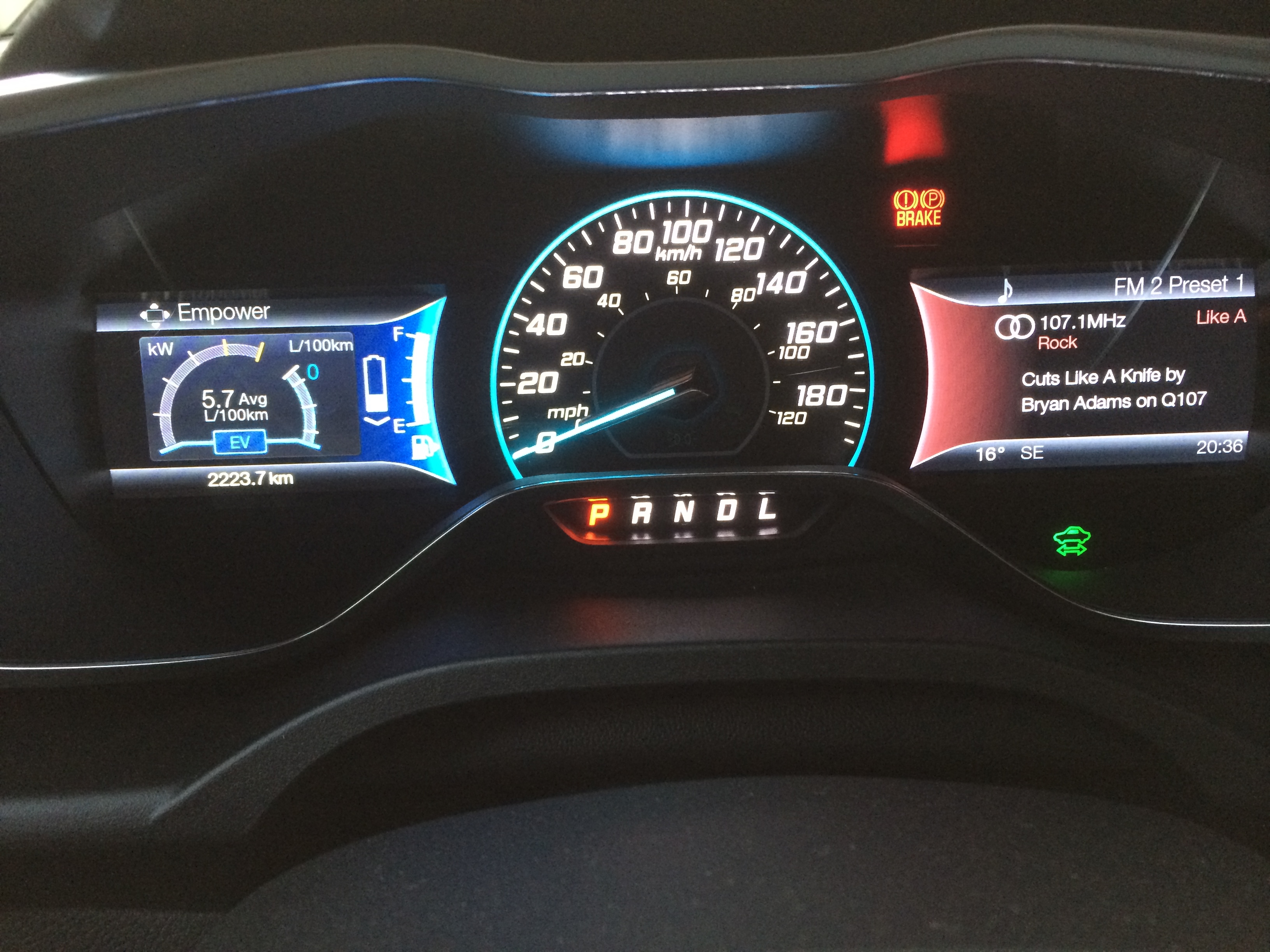 This is a great car for zipping through the city, for highway driving and for driving along rural roads, such as Belfountain. It's got a gasoline engine feel with smart hybrid technology. Price-wise, my fully loaded tester came in at around $40,000, which is quite reasonable.
While the C-MAX isn't the popular, smokin' hot girl/guy at the bar, she's the cute girl/guy next door who will draw you in with their smarts, make great conversation, completely impress your parents and if you play your cards right, help you get those 1.9 kids.