Words by Tara Pepper
One of our favourite stops any time we visit Buffalo, New York has to be Frank and Teressa's Anchor Bar, famous for being the creators of Buffalo chicken wings way back in 1964.
As the story goes, Teressa Bellissimo was tending bar one night when her son and a group of his friends came in late into the evening. All ravenously hungry, Dominic, Teressa's son, asked her to make them something to eat. Teressa deep fried some chicken wings, the part of the chicken that usually went into the stock pot, tossed them in a secret sauce and the rest, as they say, is history.
What's in the secret sauce, you ask? Well, who knows, but it's definitely a delicious combination of butter and Frank's hot sauce that wows your taste buds with every bite!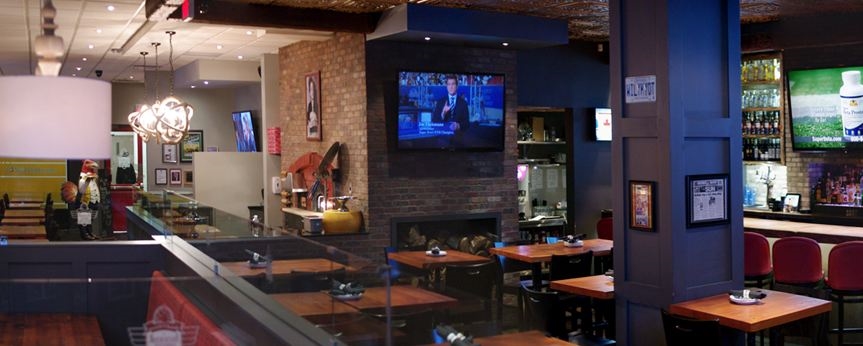 Soon, word of this new taste sensation got out around town and a new phenomenon exploded around the globe. And by the way, I'm sure you've heard of Frank's RedHot sauce, right? It was invented by the Frank of Frank and Teressa!
Who doesn't like chicken wings? Forget that they're not good for you and remember how delicious they taste! They've always been a favourite guilty pleasure for me, and when they'd good, there's just nothing like them. And the ones at the Anchor Bar in Buffalo are something special.
Rolling forward to the present day. In February 2013, the first Canadian franchise of the Anchor Bar opened in Hamilton on King Street across from the Convention Centre. Bobby and I just happened to be in Hamilton on Saturday with my friend, Esme, and we decided to drop in and see what the buzz was all about. I'm always curious when an "American Classic Restaurant"—as they call the Buffalo location—opens here as to whether or not it's going to be an instant hit or a pale resemblance of the original.
So what did we find? The Buffalo location is very quaint with its red-and-white checkered tablecloths and relaxed atmosphere. The Hamilton location is much more contemporary with a great bar area and comfortable tables to relax and enjoy your meal. The service was excellent; our server, Caleb, went out of his way to make sure we were very well taken care of.
It's a typical bar with a good selection of beer on tap and in bottles ($5–7.50) and a few interesting selections of wine by the glass ($6–12.50). Bobby and Esme opted for beer: Rickard's Red for Bobby and Guinness for Esme. I chose a great glass of Hat Trick Cabernet Sauvignon and settled in for our taste experience.
Of course we ordered the "world-famous" chicken wings: an order of 16 ($23), sauced medium with hot sauce on the side (for Bobby). They arrived piping hot, crispy and delicious! We were not disappointed. Yummy! We also ordered the wood-fired hand-crafted four-cheese pizza ($13) and it was very tasty. The tomato sauce was really good and the four cheeses—buffalo mozzarella, asiago, parmesan and blue cheese—were in perfect proportions. Even I liked it and I don't like blue cheese on anything! It was very mild on the pizza and surprising to me; I enjoyed the slight tang it added.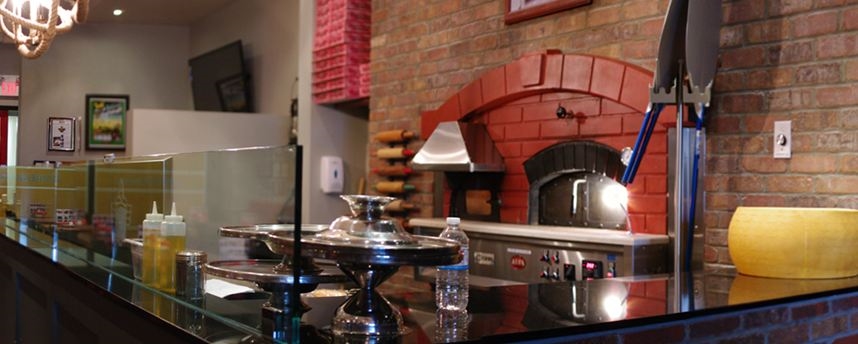 Since we were only there for a snack, that's all we had. If you're not into wings and pizza, they have a full menu with something to please everyone. I'm intrigued to go back and try the spicy chicken wing soup ($5); sounds interesting, doesn't it? Bobby said he'd like to try the Buffalo short ribs ($12) as an appetizer (Asian-inspired with sesame seeds and green onions), and for a main dish, the spring lamb sandwich ($14) with slow-braised spring lamb topped with fennel slaw and a cusabi aioli.
What's cusabi? A sauce made with cucumber, wasabi, mayonnaise and horseradish. Doesn't that sound enticing? Or how about the lamb rack of ribs ($25) coated with a smoked dry rub and barbecue-basted to silky perfection. Sounds divine! There are too many other things on the menu that intrigue me—you'll just have to go and see what tickles your fancy!
Anyone up for a road trip? Hop in the car and get going! Hamilton is just down the road. Definitely worth the drive to try out the Anchor Bar. Who knows—maybe Bobby and I will see you there!
'Til next time,
Tara
Frank and Teressa's Anchor Bar
2 King Street West
Hamilton
905-308-7888
anchorbar.ca