Words and photos by Tara Pepper
Bobby and I have been going to Truscott Bakery for years. I think they have the best bread in Mississauga, my favourite being the Italian Split. And if I'm early enough, it's sometimes still hot out of the oven. Mmm! I know you can buy bread anywhere, but other bakeries don't compare to the bread at Truscott—I'm serious.
They've been closed for the last month or so to finish renovating, but they're open now so we stopped by this weekend. Wow! The new store is gorgeous. I felt like a kid in a… bakery… store. The first thing you see is a red Vespa, and then some dark wood shelving. Then there's a long deli counter—soppressata with filetto, anyone? Or bresaola? Both make wonderful additions to a toasted panino. Add some gruyere cheese and I'm in heaven. Yum!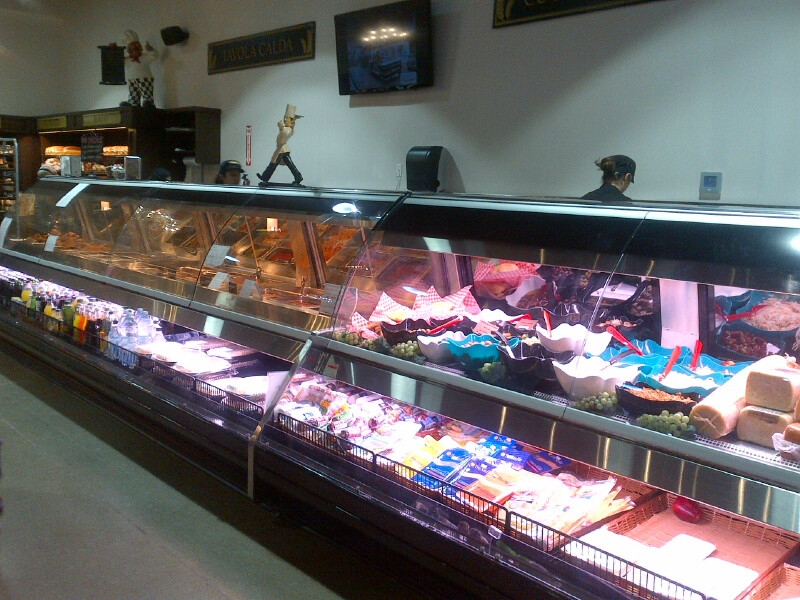 There are aisles of freezer and cold storage areas with everything from packaged cheeses, meats, filo pastry—you name it, it's there. There were plenty of aisles filled with dry goods as well, filled with great looking pastas, sauces, olive oil, vinegar, cookies, biscuits and treats. I bought some gluten-free toffee-and-chocolate squares and they were wonderful.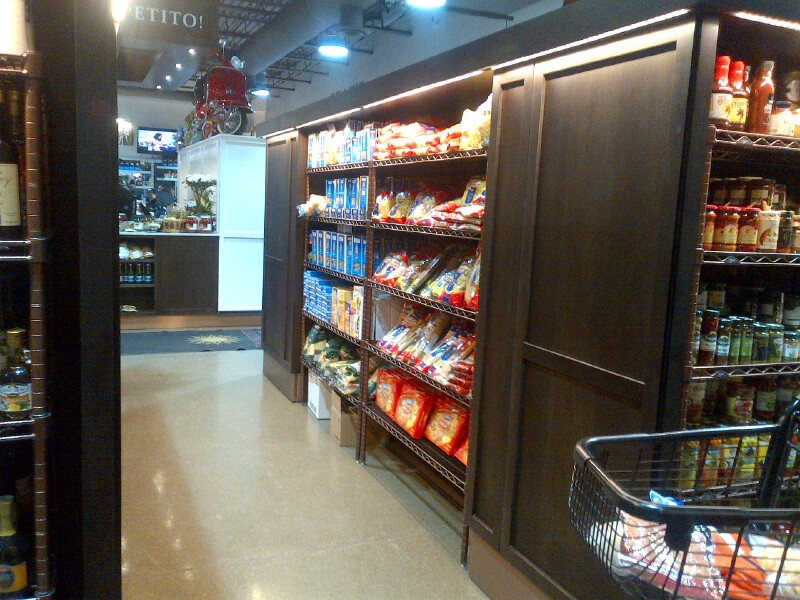 Then: the bread aisle. Bins upon bins of different types of bread: the Italian Split, sourdough, cornbread, French loaves and more. I picked up a couple of spinach-and-cheese pinwheels in flaky pastry for lunch and was delighted at how good they were.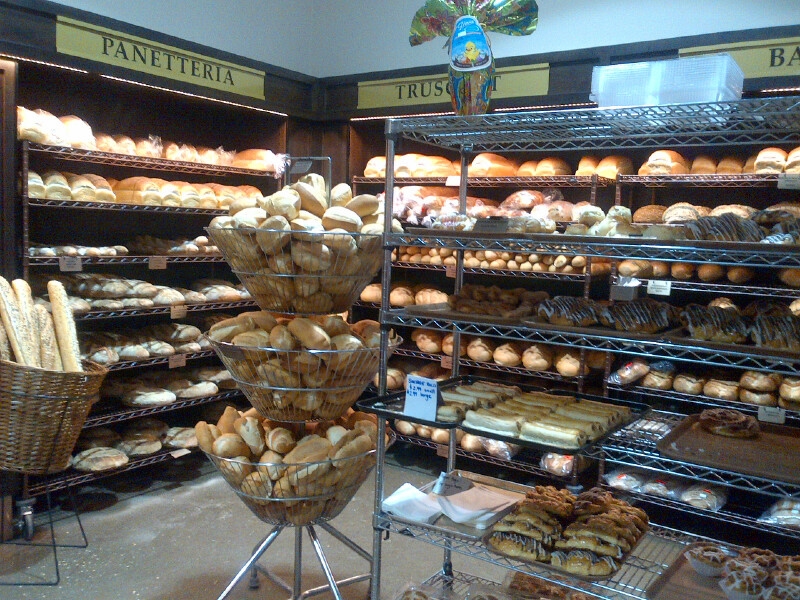 It looks like they've expanded their hot table selections too—something I'll definitely try next time. The fried chicken looked amazing, but then, so did the veal parmigiana, and then there was the lasagna—so many delicacies, so little time.
Have I mentioned the dessert area yet? There are cakes, pies and tarts for every taste and every occasion—but don't take the strawberry rhubarb pie please, that's my favourite!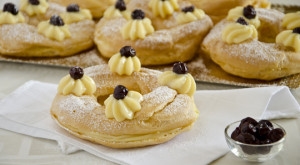 The best part? They've created a lovely area next to the desserts where you can sit and have coffee and a treat. If I had the time, a zeppole (an Italian donut-shaped pastry filled with whipped cream or custard) or a Portuguese custard tart and a cappuccino would have been my choice. And there's another Vespa decorating that area; this one is turquoise, my favourite colour!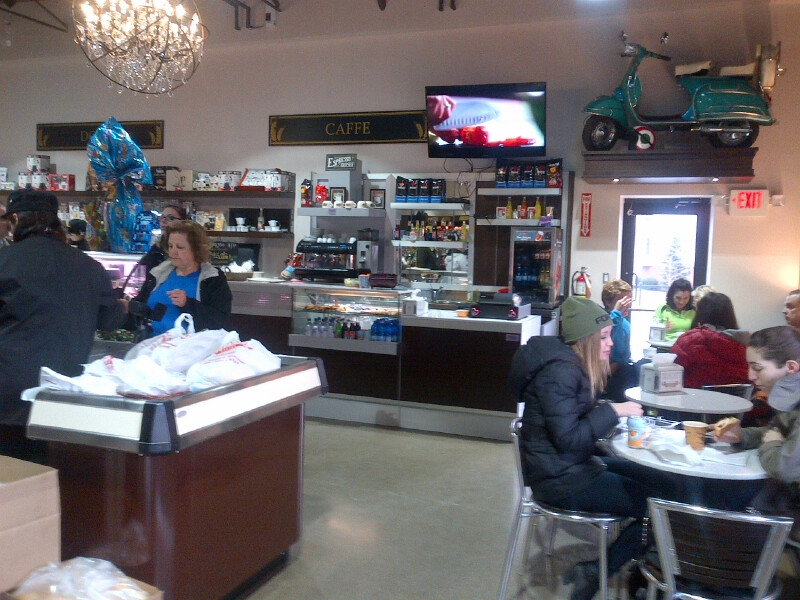 You know… maybe I need to go back… right now… that sounds like a plan. I'll let you know how it is.
'Til next time,
Tara
Truscott Italian Bakery
2425 Truscott Dr.
905-403-9550