Billed as a timely opportunity to bring spring cleaning to a practical point, the garage sale was much appreciated by those who chose to participate in it this year. Congratulations and comments were forwarded to SHORA for taking the lead, ranging from "What a great idea!" to "You never know what will sell!"
Lemonade stands did good business on a sunny day, and a driveway-based car wash netted a team of youngsters about $100 for them and their good cause. The consensus seemed to be that more, bigger and better is expected for next year, as this is already being seen as a welcome new tradition that gets neighbours out talking to each other and comparing notes on their respective purges.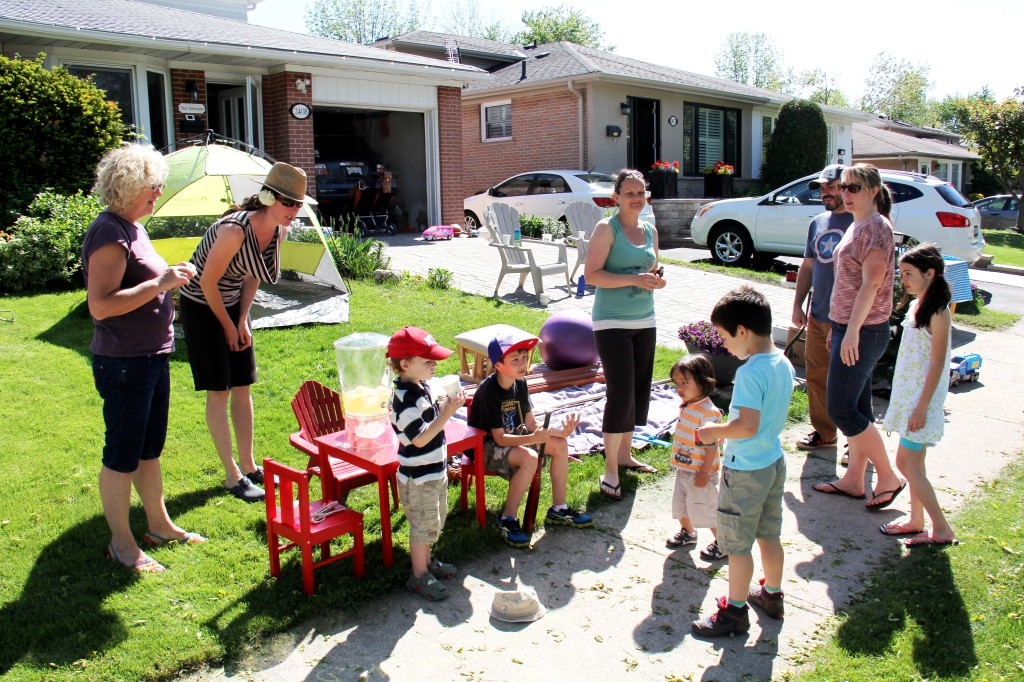 Sheridan Homelands is a designed subdivision built in the early 1970s to meet the expected demand for residential properties for employees in the new Sheridan Science Park along the north side of the QEW. The Homelands are north of the Science Park up to Dundas Street and sits between Erin Mills Parkway on the east and Winston Churchill on the west. The Homelands, then, is a middle-class suburb in the best sense, with quiet, winding streets, schools, churches, bike paths and 8,000 people, and is superbly well-serviced by the best shopping choices of any community in Mississauga.
For more info on the friendly Sheridan Homelands, visit shora.ca.