Mississauga – Erindale
Mississauga – Streetsville
Mississauga – Brampton South
Mississauga East – Cooksville
Mississauga South
With less than two weeks before Ontarians cast their ballots the Liberals are starting to close the gap between them and the PC Party in the provincial election race, according to a new poll.
"The CP24/CTV Ipsos Reid poll of 868 Ontarians has determined that the Liberals now enjoy the support of 34 per cent of decided voters (up three points from last week), compared to 36 per cent from Tim Hudak's PC Party (up one point), 23 per cent for Andrea Horwath's New Democrats (down five pints) and seven per cent for the Green Party/ Other (up one point). About 17 percent of respondents remain undecided," according to a recent article posted on CP24's website.
Here are your candidates for Mississauga East—Cooksville:
Liberals: Dipika Damerla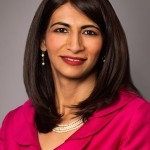 Dipika Damerla has an MBA from the Rotman School of Management, University of Toronto. Prior to running for office, she worked as a Senior Policy Advisor to the Ontario Minister of Economic Development and Trade, where she focused on bringing jobs to Ontario after the recession.?Previously  she worked in corporate and commercial banking.
According to her online bio, Damerla has ensured that phase two of Sheridan College Hazel McCallion campus expansion is on track. She has also taken part in getting more trains on the Milton GO Line and secured funding to reduce emergency wait times at Trillium Hospital.
"There is one commitment that is particularly special for me. As a brand-new MPP, I promised to stay in touch with my constituents. Whether it is just to say hello or listen to your ideas and concerns, I have regularly knocked on doors over the past two and a half years."
Progressive Conservative: Zoran Churchin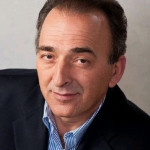 Zoran Churchin is an active member of the Mississauga community. He has served as the President of the All Saints Serbian Orthodox Church in Mississauga for 10 years, and is a member of the Rotary Club of Mississauga, the Canadian Condo Association, the Malton Cricket Club, Carassauga, and the Canadian Columbian Children's Association.
"I will work with families of autistic children, instead of against them. I will guarantee that hospitals have the money they need to provide the care that Ontarians deserve and will ensure that our communities continue to be safer than ever," Churchin says on his online biography.
New Democratic Party: Fayaz Karim
Fayaz Karim came to Canada at the age of 20 from Trinidad and Tobago. He became a business manager in the auto industry after spending several years as a factory worker, courier and salesman. Eventually he built his own commercial freight transportation business, which he managed for a decade before returning to university to pursue studies in international development. He is an Executive Member of the Peel Poverty Action Group and he works with stakeholders throughout the region to address social and economic challenges, and bring the public's concerns to every level of government.
Libertarian: Levko Iwanusiw
Levko Iwanusiw is a 19-year-old student who loves politics and wants to make a positive change in our society through the principles of liberty. He supports the idea that everyone is born free and that everyone has the right to do whatever they want as long as it does not affect anyone else directly and that they assume responsibility for those actions. Iwanusiw believes the government we have today takes liberties away and assumes no responsibility for its actions against the public. He wants to restore the natural order that was once the public's by removing as much government as possible.
"I stand for people's natural right to life, liberty and property. Therefore, the only thing the government should do is protect those rights, not infringe them."
Green Party of Ontario: Linh Nguyen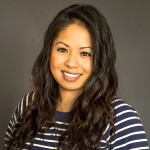 Linh became an environmental activist after working at the Ontario Ministry of the Environment, which raised her awareness for a healthier Ontario. After moving to Mississauga it was clear that rapid urban growth was compromising the ability to lower our environmental impact.
While pursuing studies in economics and sustainability management at Ryerson University, Linh has established an active voice on campus, stressing the need for youth involvement in the green movement. Along with student outreach campaigns, she is currently assisting in the development of a sustainability program to be implemented at the university.