Mississauga – Erindale
Mississauga – Streetsville
Mississauga – Brampton South
Mississauga East – Cooksville
Mississauga South
With less than two weeks before Ontarians cast their ballots the Liberals are starting to close the gap between them and the PC Party in the provincial election race, according to a new poll.
"The CP24/CTV Ipsos Reid poll of 868 Ontarians has determined that the Liberals now enjoy the support of 34 per cent of decided voters (up three points from last week), compared to 36 per cent from Tim Hudak's PC Party (up one point), 23 per cent for Andrea Horwath's New Democrats (down five pints) and seven per cent for the Green Party/ Other (up one point). About 17 percent of respondents remain undecided," according to a recent article posted on CP24's website.
Here are your candidates for Mississauga—South:
Liberals: Charles Sousa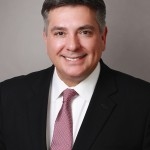 Charles Sousa worked for the Royal Bank of Canada Financial Group for more than 20 years before joining the government. He is Ontario's Minister of Finance and serves as Chair of the Treasury Board and Management Cabinet. He graduated from Wilfred Laurier University in 1982 with an Honours Bachelor of Business Administration, and in 1994 he earned an executive MBA from Richard Ivey School of Business at the University of Western Ontario. Sousa is also the province's Minister of Citizenship and Immigration, and the Minister responsible for the 2015 Pan Am and Parapan Am Games.
As MPP, Sousa has worked with the community to make headway on waterfront revitalization projects. He secured a $640,000 grant for the restoration of the Rattray Marsh and unveiled a master plan for the Inspiration Lakeview project. Sousa also increased GO Transit service to every 30 minutes along the Lakeshore Line, expanding parking at the Clarkson GO Station and implementing full-day kindergarten in 31 local schools. He is also responsible for passing the Supporting Small Businesses Act, cutting taxes for 60,000 businesses in Ontario and successfully negotiating a deal to establish a Cooperative Securities Regulator, helping families to save and invest with confidence and increasing the ability of businesses to raise capital.
Progressive Conservative: Effie Triantafilopoulos
Effie Triantafilopulos has held key roles in Ottawa as Chief of Staff to ministers in three critical portfolios: at the Treasury Board, Industry Canada, and External Affairs and International Trade. In the GTA, Triantafilopoulos specialized in corporate, international trade and immigration law. She was also the Executive Director for the Canadian Corporate Counsel Association.
According to her online bio, Triantafilopoulos believes that "education and skills training are vital to provide our youth with the tools they need to secure their futures. A strong health care system needs to provide more to Canadians in their aging years. We must improve wait times and provide the best care possible.
"I want to use my experience in business, law and government to promote economic growth and private-sector jobs."
New Democratic Party: Boris Rosolak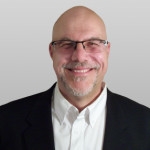 Boris Rosolak has been a public servant for 25 years. To take on the challenge of running, he has taken a leave of absence from the Office of Emergency Management with the City of Toronto. Boris also worked for 21 years as a homeless counsellor, residential worker with Toronto Children's Aid Society, and manager of the Seaton House shelter.
Boris graduated from University of Toronto, Mississauga in 1965 with psychology and sociology degree, and he will be graduating from the University of Western Ontario's Public Administration program later this month.
Boris grew up in Mississauga and currently lives in Port Credit with his wife Pat, a former teacher; they have two adult children, both University graduates. He is a past member of the Canadian Union of Public Employees and a current member of the Royal Canadian Legion.
According to his online bio, Boris is running for election for the first time out of frustration over the gas-plant scandal and because he "felt an obligation to his community to confront the nonsense of the same old politics." Boris believes that government needs to eliminate wasteful spending, and invest that money into job creation and into keeping costs low to make life affordable for Ontarians.
Libertarian: James Judson

James Judson is a recent graduate from Queen's University and he will be starting law school at Western University. He has also written an academic paper on the viability of some of the different forms of libertarianism. Judson believes in freer markets, greater individual liberty and smaller government. He also believes that there is no legitimate justification for regulating the self-regarding conduct of individuals. Citizens should be treated as autonomous, rational individuals who do not require the constant guidance of the nanny state.
Green Party of Ontario: Llyod Jones 
Llyod Jones is offering Mississauga South resident to vote for an MPP who will fight against traffic congestion by fighting for funding or transit systems to reduce gridlid; support valuable and sustainable job creation in Mississauga; push for preserving and expanding local green spaces; champion precious farmer's markets and advocate for increased investments in our kids' classrooms.
He believes our youth know the importance of and deserve a clean, healthy Mississauga with abundant green space. He's a secondary school English teacher in Mississauga and inspires his students with different environmental initiatives.