Words by Kristy Elik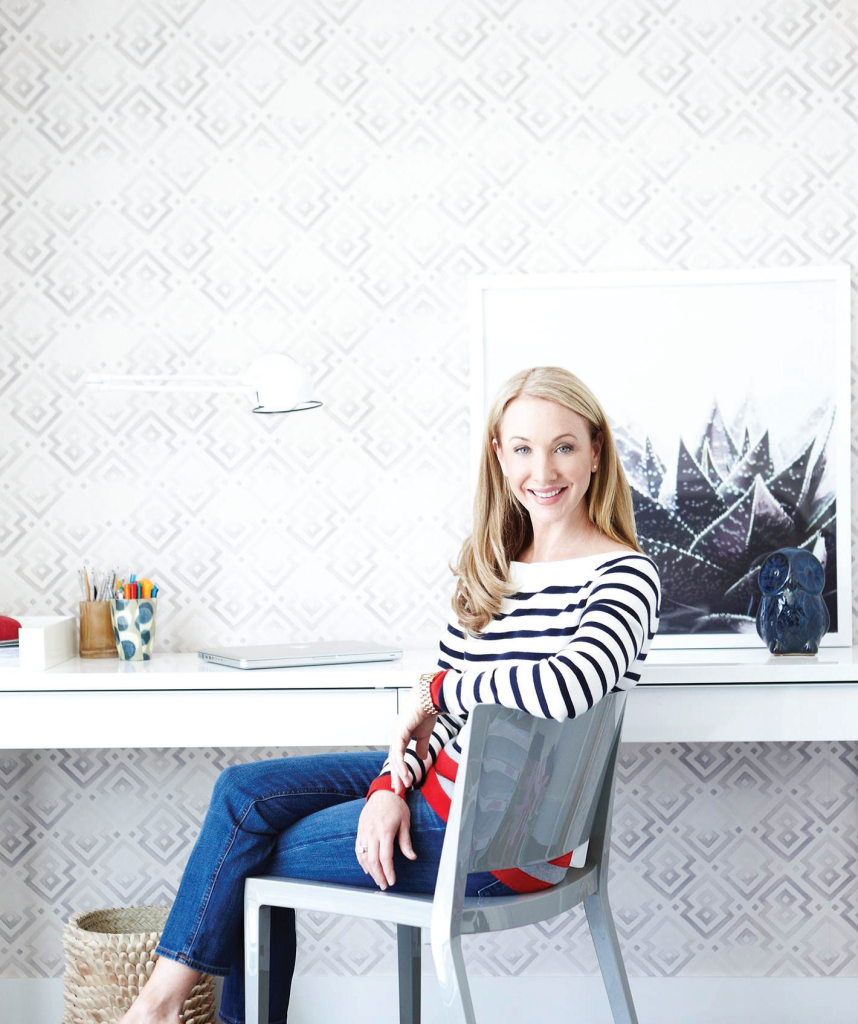 As dedicated to creating lovely personal home and away spaces with her husband (fellow designer Arriz Hassam, principal and owner of Arriz & Co.) as she is about her coveted role as editor of the chic, ?ber-popular Canadian House & Home magazine, Suzanne Dimma is about as close as you can get to a bona fide member of Toronto's elite.
Despite the glamorous world she runs in, Suzanne is anything but a diva. She's a down-to-earth, engaging, funny and warm professional and the causes she holds close to her heart are as important to her as her passion for creating beautiful spaces. Spirit of the City met with this Canadian design icon at her House & Home office to chat about tastefully dressing your home for the holidays and how to accomplish the new layered look. We also learned about one of the many charity initiatives she supports with pride.
Kristy Elik: For years now, designers have been advocating a minimalist aesthetic—spare, cleanlines and streamlined, bare-boned sensibilities are now de rigueur and almost mandatory. To accomplish this look, homeowners have packed away their knickknacks and collections in favour of sparse and edited spaces. Why this new layered look?
Suzanne Dimma: We've seen a lot of spare, neutral palettes for a while. I think we're ready for a change and to express our personalities through decorating again. Pattern, colour and texture are being used in more of a no-holds-barred way and we are pulling out our collectables again.
KE: It's so refreshing. How about some tips on how to create an amazing, colourful space that inspires but doesn't overwhelm?
SD: Editing and curating are must-have skills to perfect a layered look. Try building layers a bit at a time; you don't want to go too far the other way into the land of clutter. Experiment, and have fun! Move your existing furnishings and objets to different parts of the house and see how they make you feel. Every time you walk into a room, try to see it with fresh eyes. It's amazing how easy it is to create a whole new look in your home just by moving a few things around. And with more things on display, don't forget to dust!
KE: I'm excited about showing off the treasures I've accumulated from my travels. How do I accomplish this?
SD: Think of this look as layering-lite, in a considered way. If you opt for open shelves in the kitchen, be mindful of how you're going to display your dishes. Think about the palette you're creating and work in an unexpected item or two—a small piece of art or a stack of books—things you don't necessarily cook with. You want guests to feel like they're getting to know your personality through the rich touches and unique items you include. They are also great conversation starters. I have a gorgeous brass pot that I bought in Mexico, I worked it into my kitchen shelves and love the big hit of colour it adds.
KE: With the holidays fast approaching, what is your advice for decking halls beautifully and tastefully?
SD: You need to find your own holiday style. If traditional red-and-green works for you, go for it! Own your taste unapologetically.
I prefer a very natural look, with not too much glitz or sparkle, just a minimal touch. I love to bring in natural greenery—a pine branch or two displayed in a glass vase or a simple boxwood wreath or a sprig of balsam in the front hall. They also add a layer of scent you can't help but notice. Spread the holiday spirit around the house, including a touch of holiday d?cor in powder rooms and bedrooms. But just a little, like pretty potted paper whites, or a cutting from your tree, or a simple ornament tucked into a bookshelf. A little goes a long way.
I have also seen several homeowners using edible holiday d?cor: clementines with their leaves intact filling bowls along a dining room table, candies beautifully displayed in jars on counters or coffee tables, or a row of homemade preserves on a kitchen shelf. Again, bringing in natural greenery is a simple, inexpensive way to evoke a feeling of warmth.
KE: Tell us about Gingerbread by Design, one of the many charitable initiatives you're proud to be involved with.
SD: I'm so excited to be included in this year's Gingerbread by Design! It's an initiative to support the Children's Aid Foundation, which is such an amazing cause. They help Canada's abused and neglected children and young adults who have lived or are currently living in the child welfare system. Designers have been invited to create beautiful gingerbread houses, which are then auctioned to prospective
bidders. From December 2 to 9, you can bid on gorgeous gingerbread structures designed by myself and others including Brian Gluckstein, Sarah Richardson and Tommy Smythe. Winning bidders will also receive a signed copy of the designer's original sketch. It's a pretty amazing way to own a one-of-a-kind holiday creation and the money raised goes to a fabulous cause.
KE: How can our readers find out more about bidding on one of these stunning creations?
SD: For more information, your readers can call 416-923-0924 or visit cafdn.org/gingerbread.