When you're looking for the perfect spot to take that special someone
for a superb dining experience, this handy resource will help you
narrow down your choices. Bon appetit!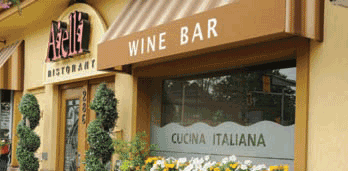 Aielli Ristorante
Named after a small town in Italy, Aielli has been serving superb Italian cuisine and a variety of new-world tastes, plus fresh fish and exotic game, for more than 30 years. Wine selection plays an important role in every experience and the establishment is the proud three-time recipient of the Wine Spectator Awards Program's Award of Excellence. www.aielli.com  905-278-2183
---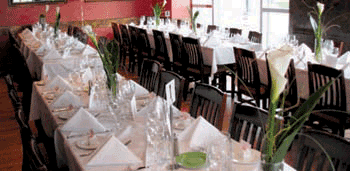 Alioli Ristorante
A little taste of Italy in the heart of the city. Massimo Ronaghi, Gianni Sadro and Alireza Ronaghi welcome you to savour classical recipes prepared with innovation to create memorable soups, antipastos, salads, delicious seafood, chicken, pasta and veal dishes as well as decadent desserts. Enjoy live entertainment Fridays and Saturdays from 7 to 11 p.m. www.alioli.ca 905-281-1122
---
Artisano Bakery Caf?
Now open in Mississauga. Beautiful handcrafted breads baked in true European tradition, gourmet sandwiches, amazing pizza, fresh salads and more, all served in a friendly neighbourhood caf? where you're treated like a guest. Food is healthy and wholesome and fresh, not fast and fried. www.artisanobakery.com 905-607-1990
---
Clarkson Pump & Patio
One of Mississauga's most popular spots to eat and greet since 1984, the Clarkson Pump & Patio has earned a reputation for mouthwatering no-fuss grub in a fun, lively atmosphere. Arrive early Monday and Wednesday nights—wings are 49 cents and the place gets packed. The patio simply rocks in summer. www.clarksonpump.com 905-855-9539
---
Earls Kitchen and Bar
The spirit of West Coast Casual is alive and well at Earls. With a flirtatious sense of fun, this eatery offers a comfortable yet upscale atmosphere where guests are equally welcome to dress up or wind down. Amazing menu includes tasty Chicken Tacos. Caesar Sundays are a hit for the bleary-eyed. www.earls.ca 905-897-2925
---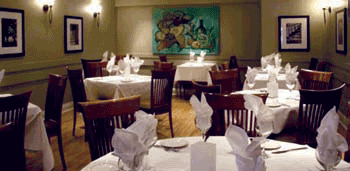 Michael's Back Door
Since 1981, this Clarkson landmark has been serving fresh, creative Italian continental fare in a charming, elegant atmosphere. Owner Michael Morra and partners Mario Della Savia, Michael Morra Jr. and executive chef Stephan Waespi take great pride in making guests feel like friends. www.michaelsbackdoor.com 905-822-5751
---
Old Barber House
Fresh steak and seafood, plus veal, chicken and pasta dishes cooked to perfection in a charming, historic setting (the house was constructed in 1862 by William Barber). Steaks are cut in-house from hand-selected, certified Angus Beef and dry aged for a minimum of 28 days. Service is exceptional. www.oldbarberhouse.com 905-858-7570
---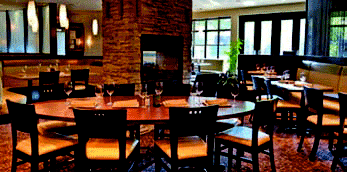 On the Curve Hot Stove & Wine Bar
The place to see and be seen. Dine, dance and romance at On the Curve, with a menu filled with a fusion of fresh market cuisine infused with international flavours. Latin Heat every Wednesday. Every Friday is Ladies Night, featuring $5 martinis, a DJ, band and dancing. Definitely a City hotspot. www.hiprestaurants.com/onthecurve 905-804-9582
---
Piatto
This landmark restaurant, perched on the banks of the Credit River, offers real Italian cuisine with Spanish influences—think Paella with chicken, chorizo and seafood—created by Madrid-born Chef Fernando Garcia. A casual, elegant atmosphere greets diners. Daily specials use the freshest local ingredients. www.piatto.ca 905-896-9111
---
Rogues Restaurant
For discerning diners who crave upscale contemporary cuisine, Rogues is the destination. Owner Tony Pereira makes guests feel like friends and chef Bevan Terry oversees a lively open kitchen. Exquisite culinary excellence is matched only by a stellar collection of rare, exotic wines. Daily specials are renowned for their creativity and use of fresh ingredients. www.roguesrestaurant.com 905-822-2670
---
Rude Native Bistro & Lounge
Savour a truly original dining experience at "the Rude", now open in Mississauga. A new menu, crafted by Rude Native founder, owner/operator and executive chef Brad Townsend, features enticing new takes on global cuisine, including a Nasi Goering that will knock your socks off as well as fall-off-the-bone BBQ Short Ribs. Daily drink specials whet the palate. Awesome patio. www.rudenative.com 905-990-9400
---
Walkers Fish Market
Sophisticated and dynamic, this seafood lover's mecca boasts one location here already and another opening soon in north Mississauga. Any fish fresher has yet to be caught! A new menu is printed daily, featuring 10 fresh catches and a fabulous variety of steak entrees, plus fresh takes on classic appetizers with an extensive beer and wine list. Free oysters every Thursday from 4 to 6:30 p.m.  www.walkersfishmarket.ca 905-607-3474