Words by Jay Kana
If you've read my past two Mazda pieces, you'll know that I took the "A letter to…" approach.
A wise woman (really, aren't all women wise?) once said "Don't go to the well more than once," and seeing as I've already done it twice, I'm going to listen to those smarter than me. Because as someone famously said "If you're the smartest person in the room, you're in the wrong room." There's something to be said for people who always want/need to learn as they move through life. I mean, is there ever a point where you can say "I know everything I need to" or "That's all, I've learned enough." Yes, yes, this is still going to be a piece on the Mazda CX-5 but I want to preface it by getting you to think of something that we didn't have 20 years ago.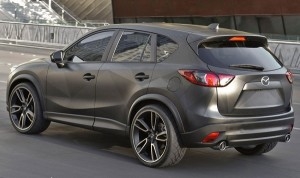 For those of you who are old enough, what would life be like without the Internet? Would communicating be as instant without cell phones and text messaging? How many lives have been saved by a portable defibrillator? Google Maps, home audio recording (where with a bit of research nearly anyone can record an album in their kitchen!) and a host of others are all examples of the drive to learn, do and be more, and the continuation of forward thinking.
It's the same with car companies. Imagine if innovation stopped before windshield wipers. Seatbelts? Airbags? Cruise control? What if there was no desire to move forward? Imagine if the Model T was it for cars. Or if in 2002, the manufacturers decided to stop creating safety features.
Mazda is a great example of how vehicles can be intertwined with fun features and advancing technology like their SkyActiv technology, which is making waves in lower fuel consumption.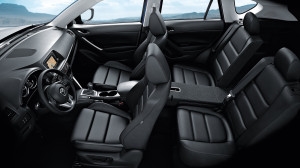 As I'm very familiar with the Mazda brand (I've had the 2005 3, 2010 3 models) and having recently driven the new 3 and 6 models, I figured it was time to see what their CUV has to offer. With a handsome stance and a very clean layout on the inside, the CX-5 is a great offering from Mazda and is well positioned in the competitive and crowded CUV segment. Primarily, the fuel economy is what sets it apart with styling being a close second. The GT All Wheel Drive model I had was decked out with the technology package along with all the cool features of the GT trim line.
I've always liked subtle beauty in cars. Yeah, sure, I like the exotic cars and the classics but for a modern world, a clean, smart look works for me perfectly. And that's what I see when I look at this CUV. I know to some people, all cars in the segment look the same and that it's only the logo that differs. And to some degree that's true—but the very distinguishable front end is a good tell-tale sign that it's a Mazda.
As an everyday city car, the CX-5 performs quite well with a great balance of comfort, functionality and of course, the great fuel efficiency. On the highways, there's an extra few seconds to get it up to speed but once you're there, it's a smooth ride. Do I want the horsepower to be at least 200? Sure. Do I need it? Nah, I like the fuel economy balance Mazda's offered.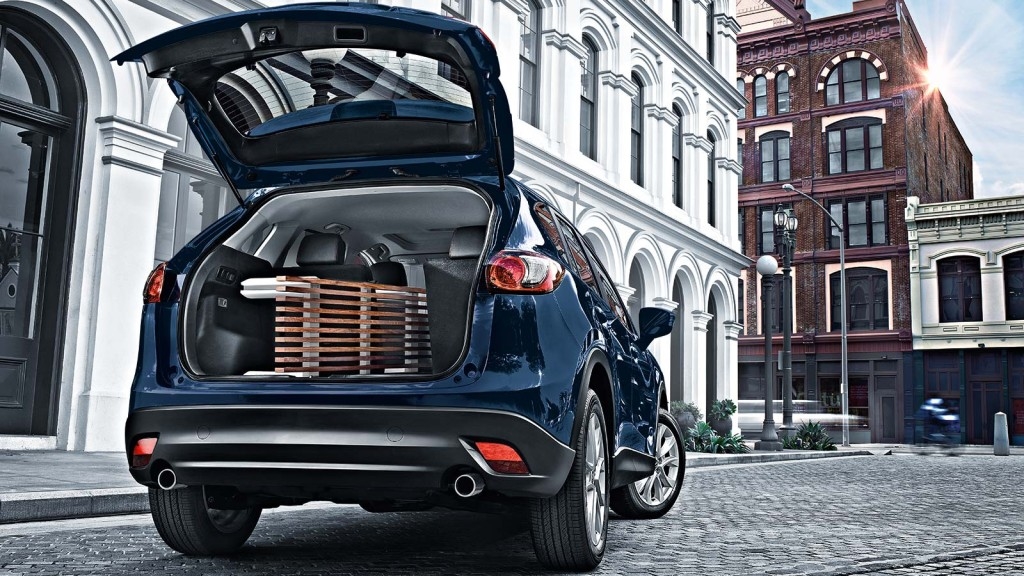 If you're a part time musician like I am, a full drum set, amp and guitar will fit easily. If you're married with two to three kids, there's plenty of room with leftover space for another 0.5 of a kid.
Dating? It's great for a spontaneous road trip either 100 or 1,000 km away. Single? Maybe the MX-5 is more for you. I'm only kidding. Kinda. But really, single folk, if you're looking for something in this segment, at the very least test out the CX-5. It's roomy, includes a lot of goodies in the GT line and has good looks and won't break your bank account to sustain it.
Without innovation, we wouldn't strive to always improve. We wouldn't fare well as a species without the desire to improve. I wouldn't have cars to test drive and write about without Mr. Ford's vision. I wouldn't have a worldwide audience without the Internet.
And I'd be cursing up a bloody storm if I had to do this every week on a typewriter.
Read more Motormouth reviews!