We know our Pho! A guide to Southeast Asian cuisine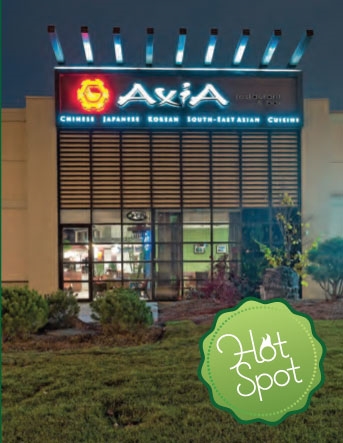 Axia
Axia, which opened in 2006 to much fanfare, is a unique Asian restaurant with an ambient Zen-themed environment. The space is fashioned as an outdoor market with bamboo and jasmine, and boasts two kitchens in the back, one headed by a Korean chef specializing in Japanese-Korean food, and the other by a Chinese chef specializing in Thai and Chinese menus. There are a staggering 230+ menu items to choose from, but helpful servers will aid your selection.
Try the mango salad.
5045 Plantation Place | 905-608-2942
---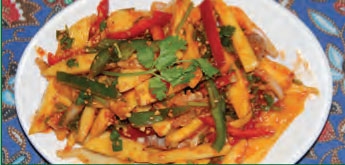 Lion City
Lion City offers Malaysian, Singaporean, Indonesian and Thai cuisine created by Lilian Ow, a chef and cooking teacher from Singapore with 40 years' experience and author of 5 cookbooks. Must-try dishes include the famous Hainanese Chicken Rice and the savoury Mango Salad, a favourite of Mississauga Mayor Hazel McCallion. Great curry.
1177 Central Pkwy. W. | 905-281-0860
---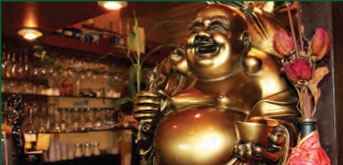 Bamboo Legend
After a successful start in Brampton, Bamboo Legend has expanded to two locations in Mississauga. An award-winning menu includes Thai-inspired dishes made with the freshest ingredients: grade A chicken, flank steak beef, juicy tiger shrimp and succulent seafood combined with tamarind and lemongrass and homemade sauces.
3145 Dundas St. W. 905-569-3180, or 152 Lakeshore Rd. E. 905-278-9988
---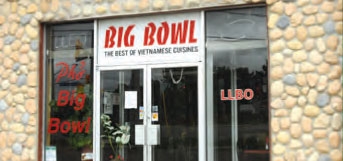 Pho Big Bowl
Word-of-mouth has made this little gem of a restaurant, which opened in 2004, the go-to spot for the best Vietnamese pho broth and noodles in town. Reasonable prices paired with great service keep the place busy and servers on their toes. Satay and stir fries with chicken, beef or fish are as spicy as you choose. Freshest vermicelli noodles.
2655 Liruma Rd. | 905-855-8829
---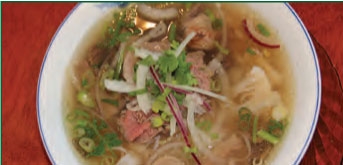 Pho Hung
Amazing pho, light, clear and tasty, is served with a variety of meats and fresh vegetables in a large, bright atmosphere. Friendly, familiar service and very reasonable prices for substantial portions make Pho Hung a favourite for lunch. Try the sembai sauce to give your meal a little bit of kick.
1195 Dundas St. E. | 905-275-8588
---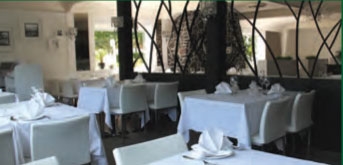 Spoon & Fork
Open since 2007, Spoon & Fork has earned a reputation for fabulous Thai and Vietnamese cuisine served in a lovely, upscale atmosphere. Weekday all-youcan-eat lunch for $13 is a great way to try different menu items you might not otherwise order. Pad Thai and Basil Beef come highly recommended, or try a wide selection of noodle or rice dishes as well as fresh seafood. Outstanding service.
1971 Lakeshore Rd. W. | 905-822-6288
Did you know?
Pho is a Vietnamese noodle soup, usually served with beef (pho b?) or chicken (pho g?). The soup includes noodles made from rice and is often served with Vietnamese basil, lime, and bean sprouts that are added to the soup by the person who is dining.
Tom Yum is spicy and sour soup, and can be served with shrimp (tom yum goong); with chicken (tom yum gai); with squid (tom yum pla muk); seafood (tom yum talay); or with fish (tom yum pla).