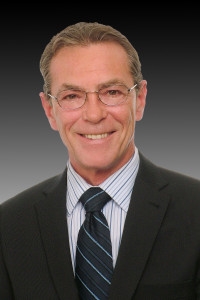 What initially drew you to politics?
I've been a community advocate for 10 years. I led the Lakeview Ratepayers Association, which was the first citizenship group in North America to create its own master plan that was accepted by all levels of government.
I think I recognized a lot of issues and opportunities we had in Ward 1. I felt that my experience in business and as a community advocate would be helpful in achieving those goals.
What are key fixes that Ward 1 needs and what do you plan to do to fix them?
We've already come a long way in Ward 1, but there's still a lot of work to do. We're now in the process of creating a master plan for the future of Port Credit.
The City is just starting to take on debt, which I find rather troubling, even though compared to other cities our financial position is astounding. We need innovative ways to move the city forward while reducing that debt load.
I think we need to promote local business. We were able to do that by declaring Port Credit a cultural area, and now you can see the sidewalk patios and public art. A viable and vibrant business community leads to a viable and vibrant community.
What do you hope Ward 1 will be like in the next five years?
A lot of Ward 1 is about the waterfront. Everything we've done and are proposing to do will open up the shoreline for the citizens of Mississauga and beyond; that will help our societal and economic prosperity.
The other key is human-scale development. Citizens in Ward 1 don't want condominium towers. There hasn't been one built since I've been elected, and I'm committed to protecting local neighbourhoods and keeping the village feel.
Is there anything else you think Mississauga should know about you or Ward 1?
If you look at any great city in the world, you'll find two things: a great, publicly accessible waterfront, and great architecture.
We also have the largest volunteer base in any ward of the city. It's an honour to work for this community, because we're so involved, engaged and knowledgeable.
John Burrows
John Burrows has not yet been available for an interview. If you want to know his views on issues in Mississauga, please visit his website.