Take a trip to Tuscany with authentic Italian fare.
Words by Tara Pepper
In our quest to find the most exciting and delicious restaurants in Mississauga, we asked you, our readers, to suggest the best kept secrets you know about in the city. Audrey took us up on that query and told us about Grano Ristorante in the City Centre area. On a rainy and blustery Saturday night, Bobby and I decided to check it out.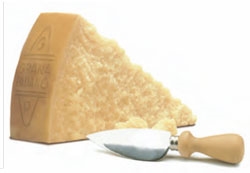 The tiny little restaurant is tucked away at the side of a building on Enfield Place. It's a bit hard to find if you don't know where you're going, but worth every gust of wind we walked through to get to it. The atmosphere wrapped us like a warm hug as soon as we got through the door. It was very inviting with soft muted tones and large pictures of Tuscan vistas enticing you to sit down, get comfy and look around. The restaurant is four years old, and it's owned and operated by a husband-and-wife team, Sandro and Felina, with the skill and finesse of a couple who truly enjoy what they are doing. Sandro, as the head chef, creates excellent authentic Italian fare while Felina treats everyone who comes in as if they are family. We settled in for a great dining experience!
Since we were having an Italian feast, the first thing we had to decide on was the wine. Grano's excellent wine list had many very good and affordable bottles ($28 and up) to choose from. We decided to really treat ourselves and had a bottle of smooth and flavourful Amarone ($65). It was the perfect match for the dinner to come.
With so many delicious choices on the menu, we wanted to try them all! Appetizers ($6–12) included bruschetta, a soup called stracciatella made with chicken broth, eggs and parmesan that sounded like it would warm the soul on a cold day, fresh salads and seafood dishes. I chose the Caesar salad and was delighted. It arrived fresh and cold, with crisp lettuce, a creamy yet light dressing, a very distinct olive oil flavour and just the right amount of cheese. Very good! Bobby decided on the Calamari alla Griglia. The tender squid had a nice char that added to the flavour, and the excellent quality balsamic vinegar made a sweet yet tart dressing. Wonderful!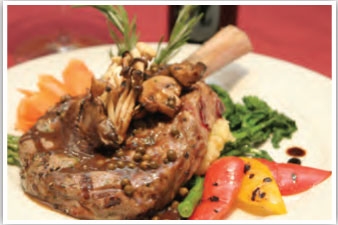 Pasta dishes ($12–19) were prominent on the menu and we wanted to share, but one of the specials of the day was gnocchi with bolognese sauce—one of my all time favourites. It's not exactly pasta, but we decided to share it as our pasta course. I love gnocchi and it's hard to find one that makes me happy. Sandro's version—homemade potato pillows served with a robust meat sauce—was really good and we enjoyed every bite.
I wasn't sure I could eat another mouthful after the gnocchi, but the main dishes were just too tempting to pass up. The menu included a variety of chicken, veal, beef and seafood dishes ($17–25)—just what you'd expect at a good Italian restaurant. Bobby opted for the Vitello Limone and was wowed with tender veal in a very fresh lemon sauce. I decided to try one of Sandro's signature dishes, Vitello con Noce, and was blown away by a tantalizing taste sensation I was not expecting. The same tender veal that Bobby enjoyed was glazed with a Frangelico cream sauce and accented with pistachio nuts. The taste was exquisite, slightly sweet with a hint of hazelnut, quite unlike anything else I've had and with the added crunch of pistachio—simply divine! The generous portions of grilled veggies and potatoes were in perfect harmony with the variety of flavours on our plates. I want to go back and try all the entrees, just to see what secrets Sandro adds to those!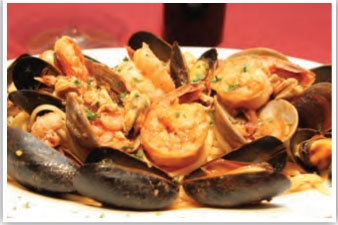 We were truly stuffed by the time our mains were finished, but Audrey's comments about dessert ("Felina makes all the desserts so you have to leave room for one of her creations; they are divine, I recommend sharing") couldn't go unproven. We had the Fruit Fantasy Dessert and I was sorry I had eaten anything else. I should have started with dessert—you only live once, right? A flower-shaped bowl made out of flaky phyllo pastry was filled with vanilla ice cream and stewed pears and apples. It was crispy, crunchy, not too sweet, but intensely satisfying! Maybe we'll go back just for coffee and dessert but no—I want the whole experience again!
Many thanks to Audrey for her recommendation. I would definitely put Grano Ristorante at the top of your destination list for a special and delicious night out. I know Bobby and I will be going back… and soon!
Have you tried a restaurant you love? Tell Tara about it via [email protected]