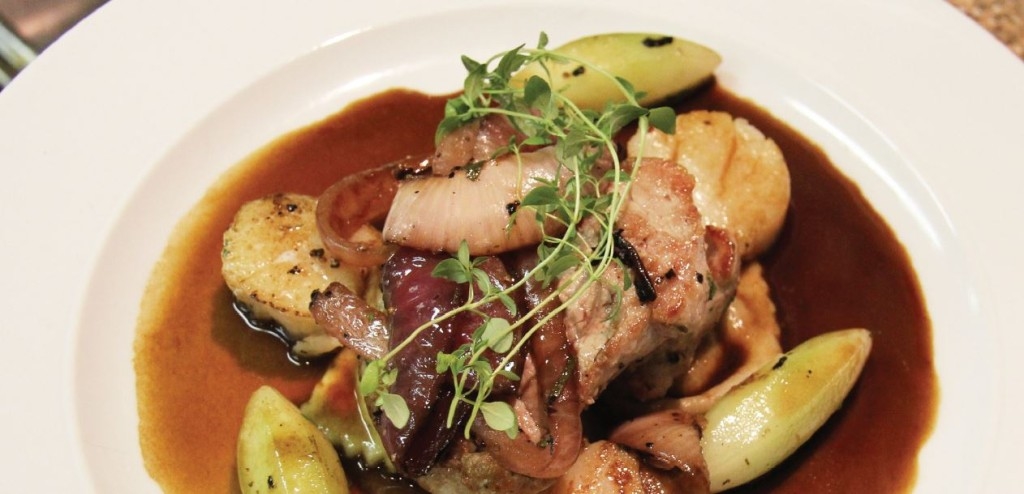 Words by Tara Pepper
Once in a long while, a truly great restaurant opens and is still exceptional years later. Here in Mississauga, that place is Rogues Restaurant.
Located in Sherwood Forest Plaza (near Dundas and Mississauga Road), it's held the top spot on my favourites list for a very long time. Rogues has been owned by Tony Pereira since 1985, and Bobby and I have been going there since the beginning.
When we were first dating, it wasn't unusual for us to dine there two or three times a week—we loved it that much! We couldn't indulge so often after we were married and the boys came along, but Rogues remains a favourite and we've celebrated many occasions there over the years. It's a great pleasure to share with you our dining experience.
On a recent Saturday night, Tony greeted us warmly at the door and showed us to a cozy table in an alcove. Although the restaurant has lots of seating, each table is positioned to offer an uncrowded experience with an elegant yet homey ambiance. Since the cuisine at Rogues is inspired by northern Italy and the Mediterranean, we chose my favourite Italian wine, an Amarone. The Tedeschi Amarone della Valpolicella ($79) was decanted at the table and proved to be smooth and peppery with immensely flavourful fruit on the tongue. It was a great accompaniment to our meal.

Bobby's appetizer was the smoked salmon ($15) and the presentation was beautiful: house-smoked salmon with lemon, capers, pickled onion and watercress, topped with a drizzle of olive oil. What more could you ask for? The salmon was fresh and silky in my mouth and the tartness of the accompanying ingredients caused a taste explosion as soon as I took a bite. Scrumptious! When Bobby and I first started going to Rogues, there were two dishes on the menu that were my favourites; to my surprise, they were both still on the menu! Could they still be as exceptional as I remembered them to be? I had to try them out to see.
For my starter, I ordered lumache ($12): escargot in crema bel paese cheese wrapped in a light pastry and served floating in a garlic tarragon sauce. How good does that sound? It was exactly as I remembered: plump and tender escargots in the flakiest pastry in a creamy sauce with just a hint of licorice tarragon—incredible! I was thrilled.
We decided to try the mushroom risotto ($14) because Bobby loves the one I make and he wanted to compare. I've worked very hard to perfect my risotto; would this one be as good? You bet it was! The rice had the perfect bite, and the depth of flavour from the mushrooms was exquisite. We took some home so we'd have room for our mains (and it was as delicious when warmed up for lunch the next day). I could go back and have just that as a meal.
Are you ready to hear about our mains? Bobby chose the duck special served with fiddlehead pilaf. The duck was served medium-rare and had the consistency of a good steak with a touch of gaminess. That's exactly the way duck should be—similar to red meat but not red meat. The accompanying blackcurrant reduction sauce was lovely and married with the duck wonderfully. The little fiddleheads were so fresh and crunchy—truly a springtime delicacy with a unique taste—between asparagus and green beans. I love them and have them as often as I can for the short time that they're available. Superb!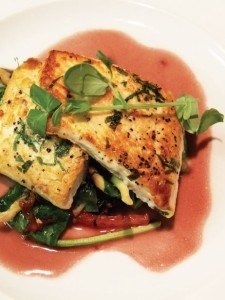 As I mentioned before, I decided to go back to my old favourites so I chose gamberi e pettini ($28): saut?ed shrimp, scallops and mushrooms with tomatoes, garlic and green onions in a brandy cream sauce served over rice. It was also exactly as I remembered it: perfectly cooked seafood in a rich and deliciously creamy brandy sauce. The rice soaks it up. And it's served with a side of grilled eggplant, peppers and zucchini. It was just too good to put into words.
After all that, we made sure we had room for dessert because you, dear readers, have made comments that we never have dessert and I don't want to disappoint! All of the dessert offerings at Rogues are made in-house. We chose the lemon tart and were thrilled with its crunchy top and tart lemon filling in a fabulously flaky pastry, topped with whipped cream and berry sauce—enough said! Add a creamy, delicious cappuccino and I was in heaven.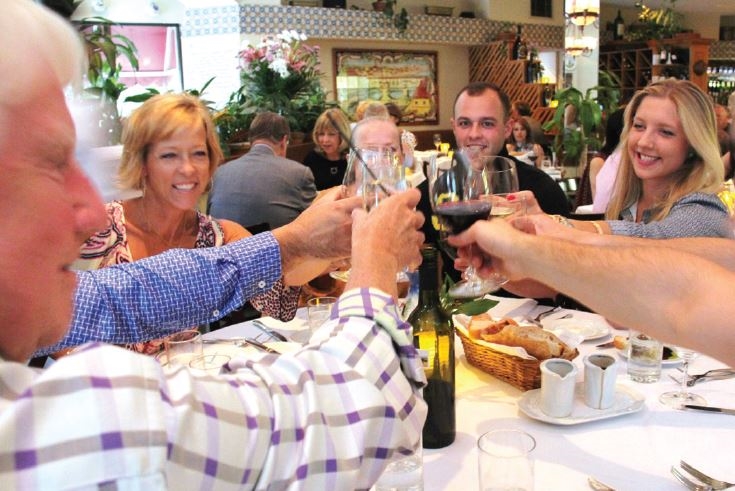 Tony was very gracious and answered all of our questions. It's easy to see why Rogues has won so many awards over the years. For your next special occasion—heck, why not just for your next dinner out—think of Rogues. It's an experience you won't soon forget!
Rogues Restaurant
1900 Dundas St. W.
905-822-2670
roguesrestaurant.com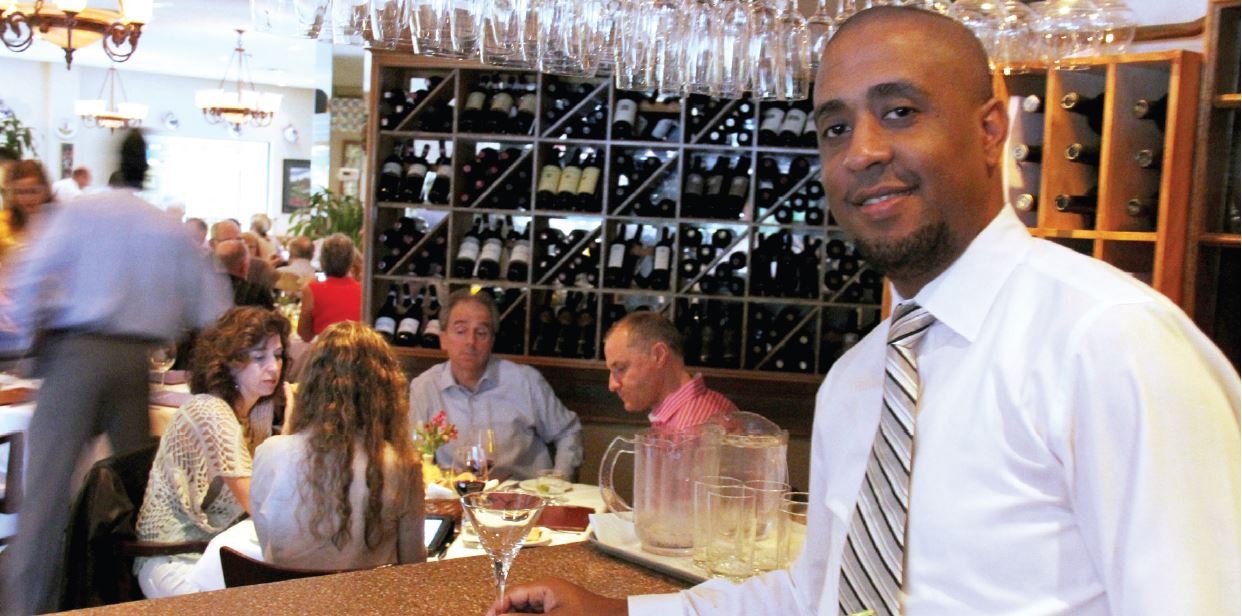 Check out my weekly blog on this very site, Tara's Tales and Tastings. It's published every Monday and contains articles about food, events, recipes and even the occasional rant when the mood strikes! Enjoy!