Words by Kat Runnalls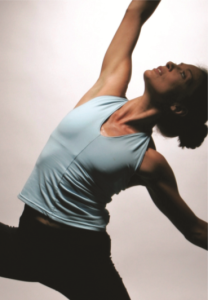 These days, trends in fitness are evolving to meet the demand for more personalized attention, speciality classes and workout routines.
Studios, facilities and personal trainers continue to trend towards fusion and combination classes, high-intensity and interval training, express workouts, small group training, ultra-endurance programs and restorative programs.
High-intensity interval or intermittent training (HIIT) is based on short, quick and intense cardio activities followed by low to moderate intensity for aerobic and anaerobic health, and has been incorporated into many activities.
Cross-discipline programs are exceptionally popular and involve the combination of disciplines such as Piloxing™ (Pilates and boxing), Yogalates™ (yoga and Pilates), Core Fusion® Barre (Pilates, yoga, ballet and dance), Pure Barre (ballet, dance and Pilates) or Fusion Cycling.
Second Wind Pilates Plus®, (secondwind.net) is a specialized studio offering Pilates, yoga, and Movement Therapy. One of the best and first Pilates studios in the City, Second Wind is now celebrating its 15th anniversary.
Danielle Belec-van Zeyl, the founder and owner of Second Wind®, has trained many Pilates instructors in the city and is a professional dancer, choreographer and movement specialist. She is the creator of Integrated Movement Therapies (IMT)®, which forms the baseline of all Second Wind® programs. Offering highly specialized and personalized training, Second Wind® is dedicated to providing excellence in training through the Pilates Method, IMT®, yoga, Phoenix Rising Yoga Therapy, and injury rehabilitation. Watch for their exciting new line-up of yoga and Pilates programs this fall!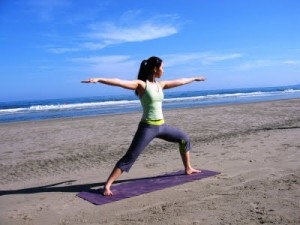 A trend that has gained momentum based on the benefits of high-intensity training is the CrossFit craze. Hawkestone CrossFit (hawkestonecrossfit.com) co-owned by Elma Ducic and Deanna Fleming opened its doors in 2013.
Hawkestone CrossFit offers a regimen of constantly varied functional movements performed at high intensity. Routines cover a broad range of modalities (gymnastic/body weight movements, cardio, external load weights) to achieve total body fitness. Benchmark Workouts of the Day (WODs) are designed to add variety and maintain the highest relative intensity.
If cycling is your thing, Clay Canada (claycanada.com) specializes in fusion cycling involving music, physical movement and guided imagery followed by yoga, core and strength workouts.
There is something for everyone out there and if this isn't enough, try a zany five-kilometre race in costume or long-distance race with the added twist of an obstacle course!